La Janda (Provinz Cádiz)

May 01 2012
Dear reader!


The much hopefully expected Honey Buzzards we unfortunately didn't see yesterday at Tarifa, but the day was so wonderful, that we …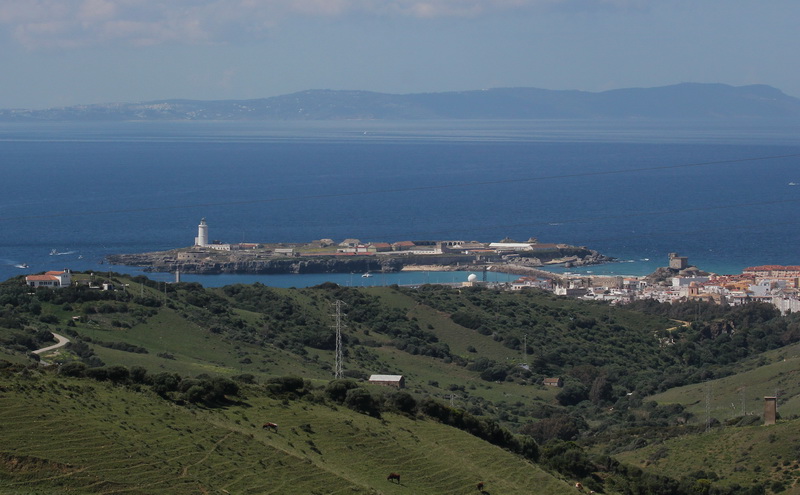 … continued to La Janda, where these nice Corn Bunting was waiting for us and posing patiently: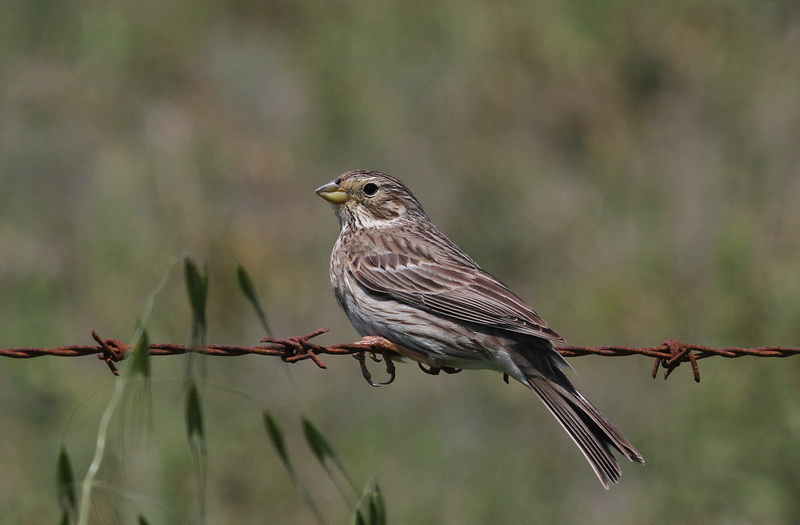 A Purple Moorhen was discovered by Mr. Mallard and he hurried to check if everything is in order: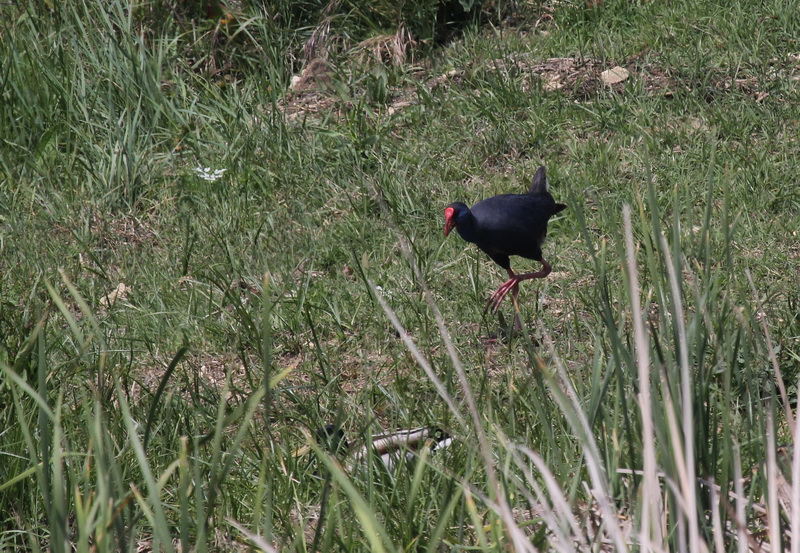 How gorgeous to finally be at La Janda again!

The bushes on the left side in the picture accommodate a huge …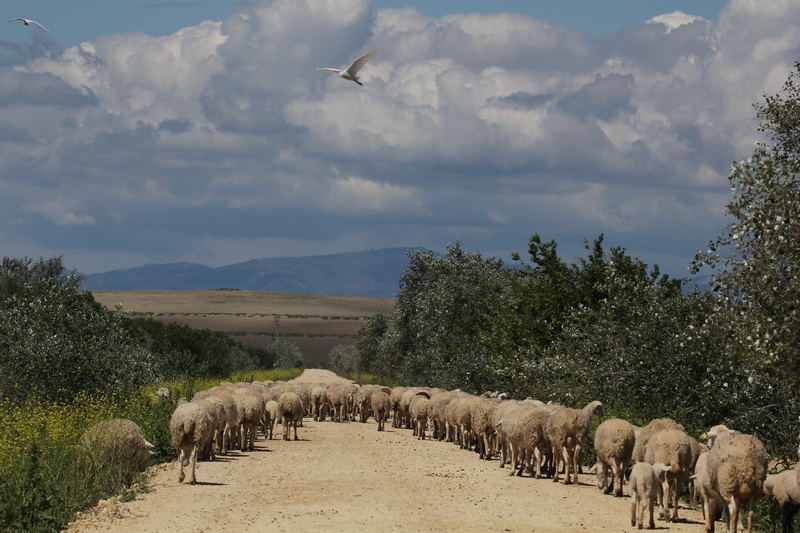 … Cattle Egret colony and I think I can say without overstatement, that there are hundreds of nests: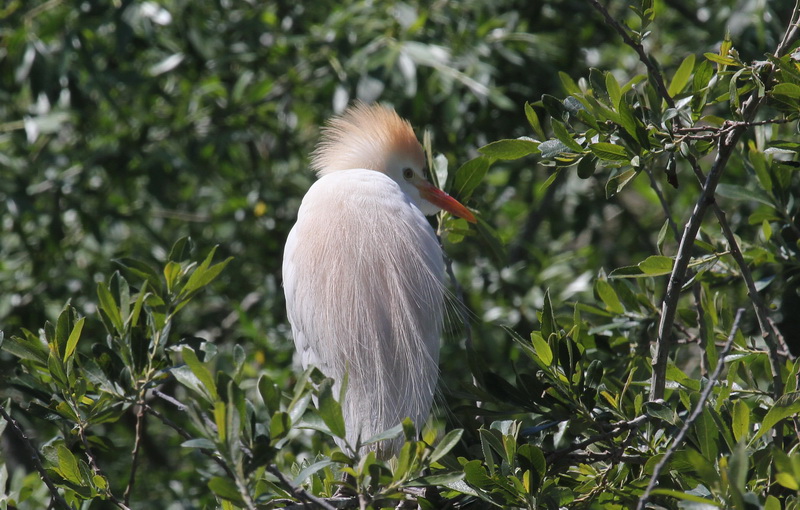 My goodness, aren't they pretty …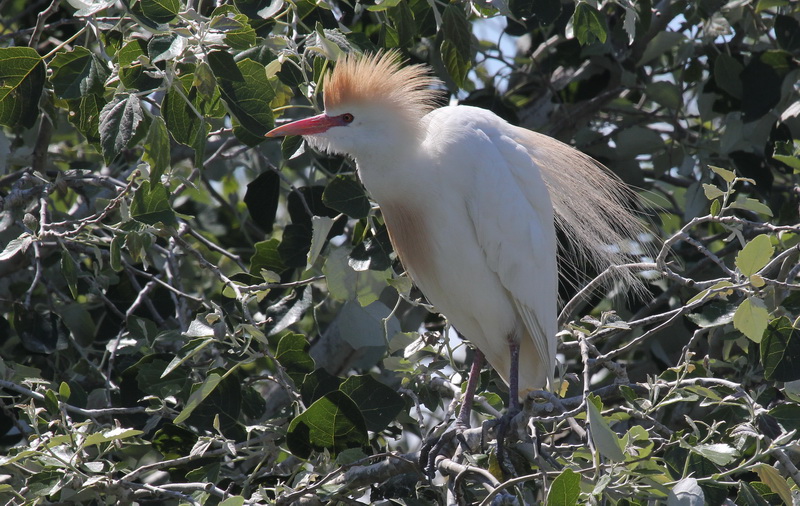 ... in their wonderful wedding plumage?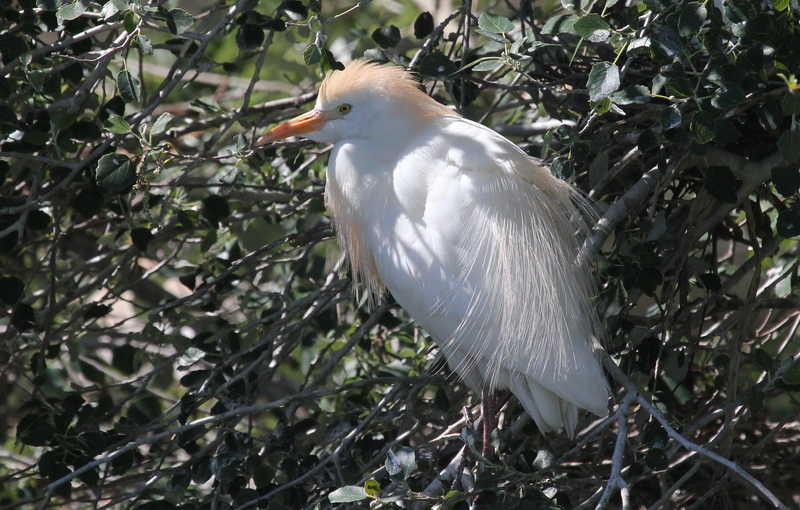 These wonderful long decorative plume, the gorgeous orange colour together with this alert look … I am always swept off by these beautiful creatures!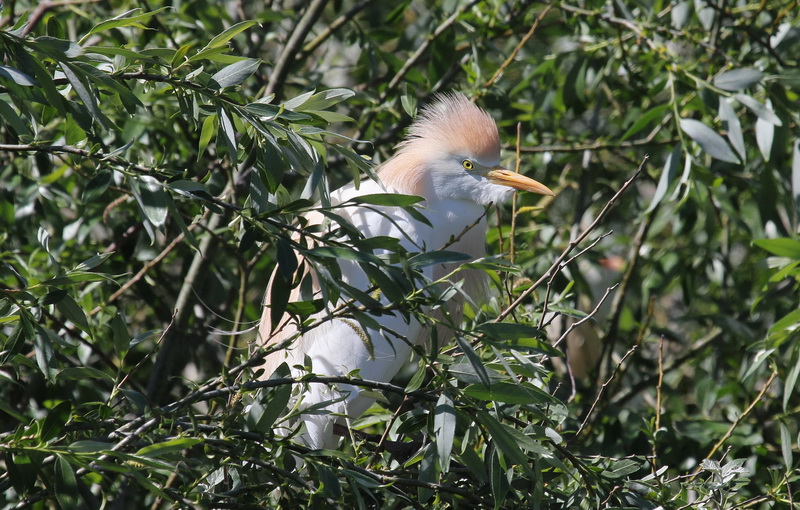 And it is just unbelievable, how agile they move within all these branches: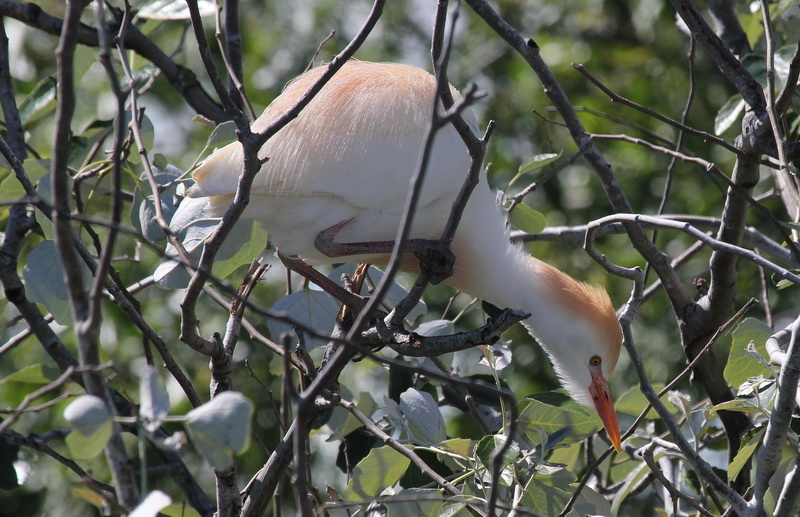 In the surrounding fields …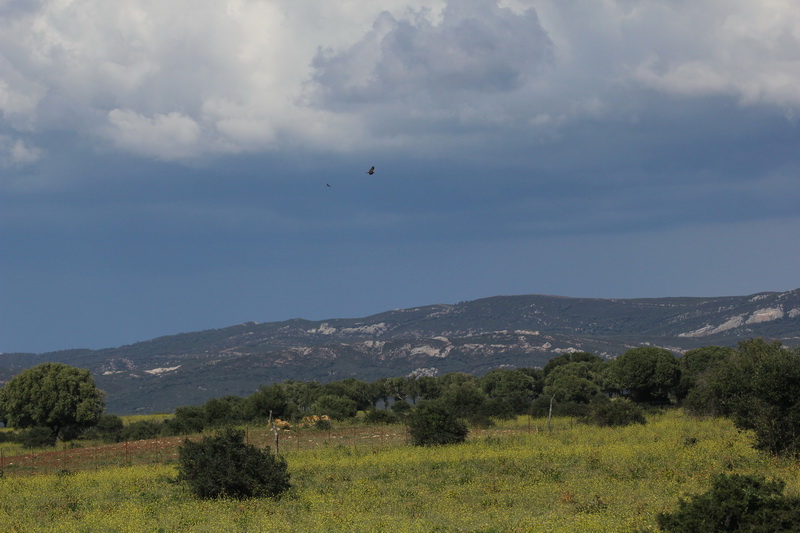 … not only numerous Cranes were on their way, but also Mallards and …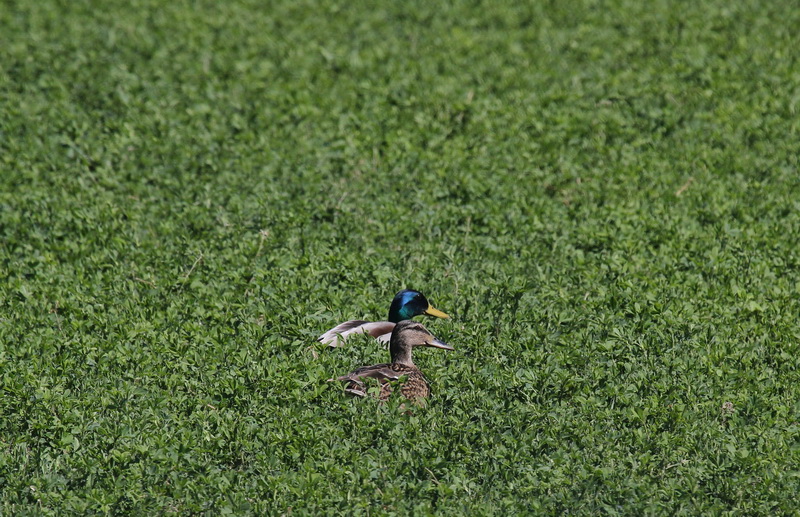 … pheasants: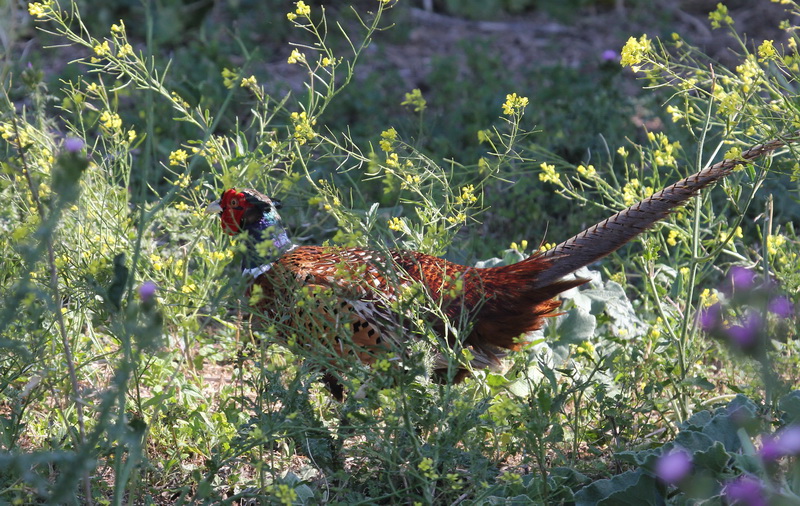 So a gorgeous hunting area for the migrating raptors as these Black Kites or …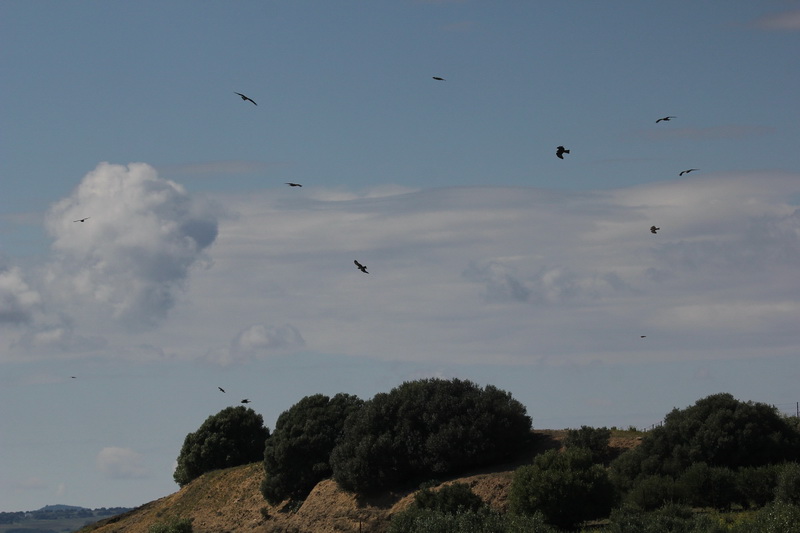 … this beautiful Booted Eagle: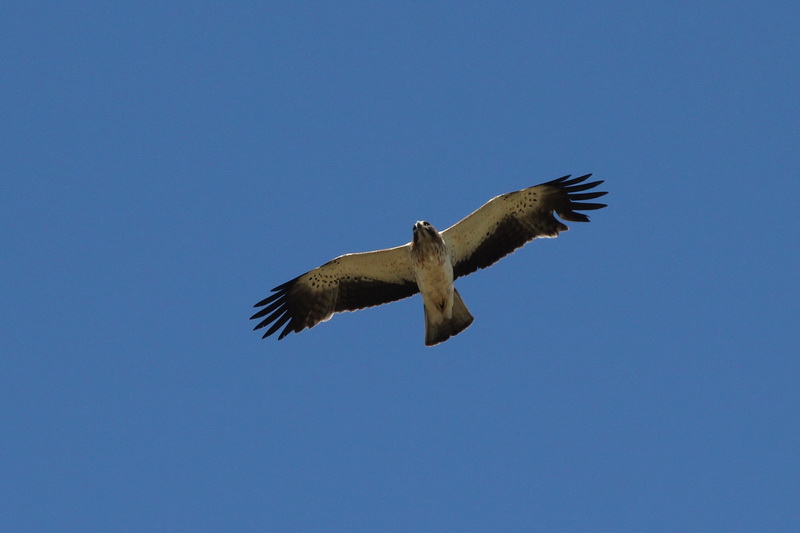 Does this Black Kite, perhaps, want to land on the moon?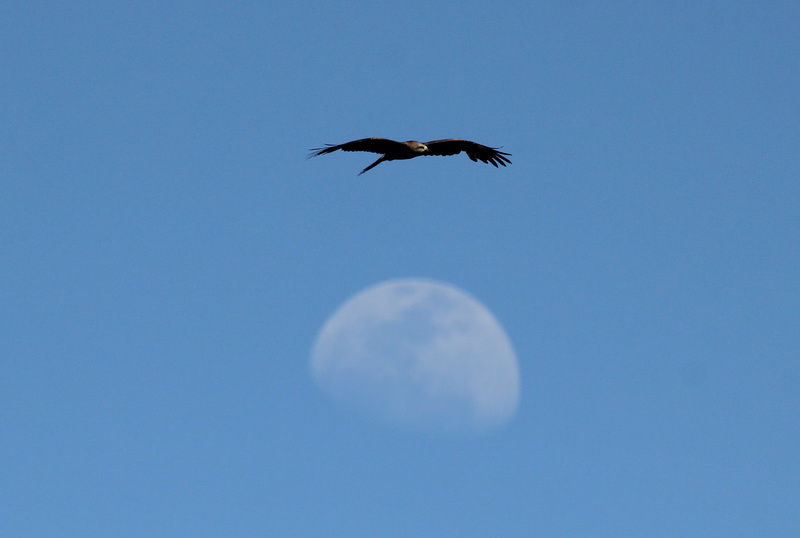 For a long time we watched another Raptor, which far away and very majestically and elegant was sailing in the sky. Suddenly he dashed toward us and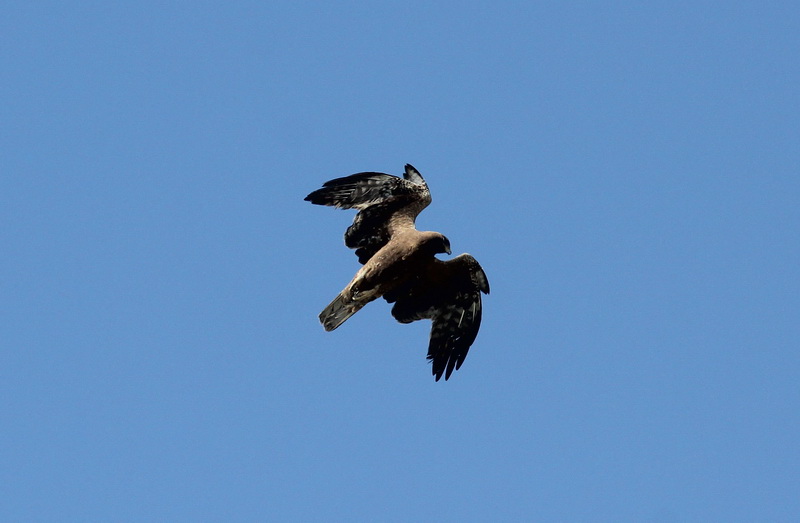 … in all the excitement these photos were shot, before …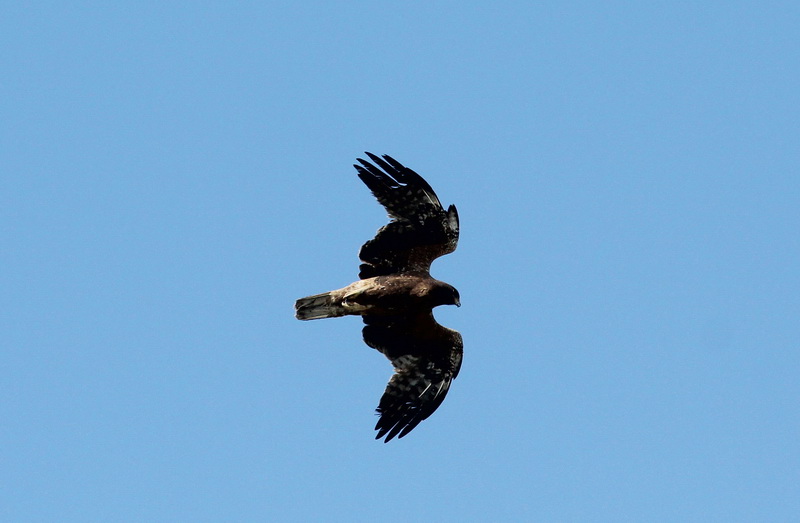 … it dashed against a prey. I guess it was a young Golden Eagle! What an excitement, because we never have seen it from that close before!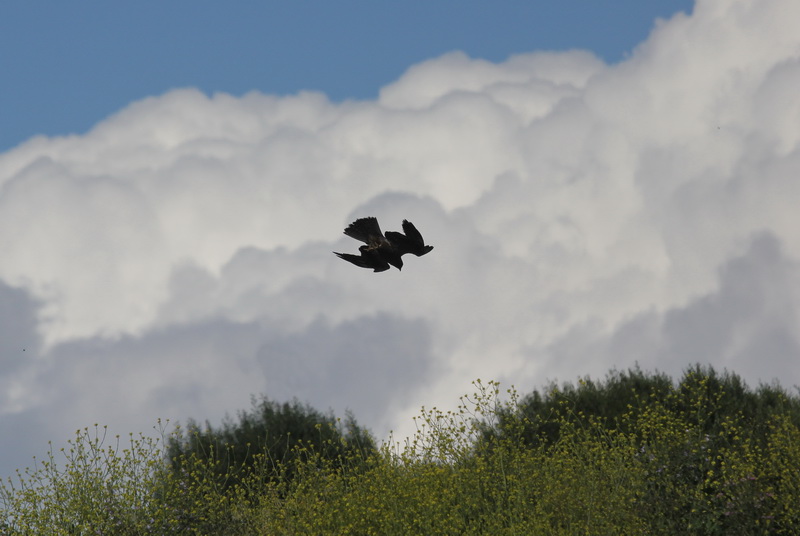 And then also a Short-toed Eagle showed up!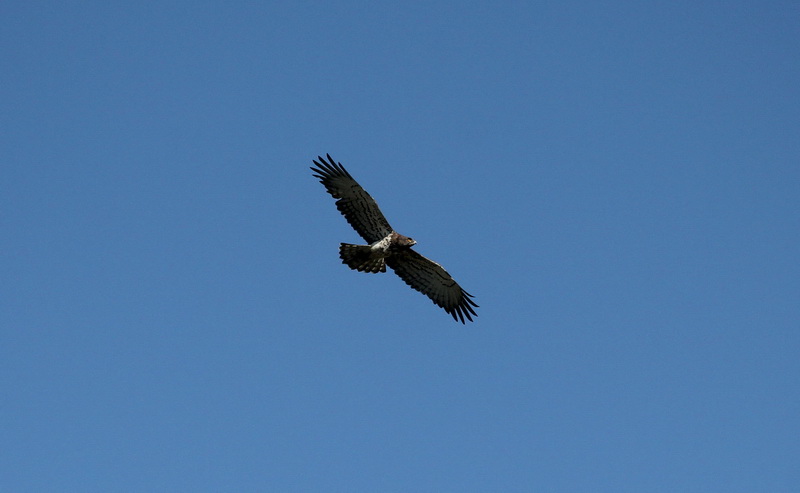 It was just a terrific day at La Janda, which we'll keep in our mind for a long time.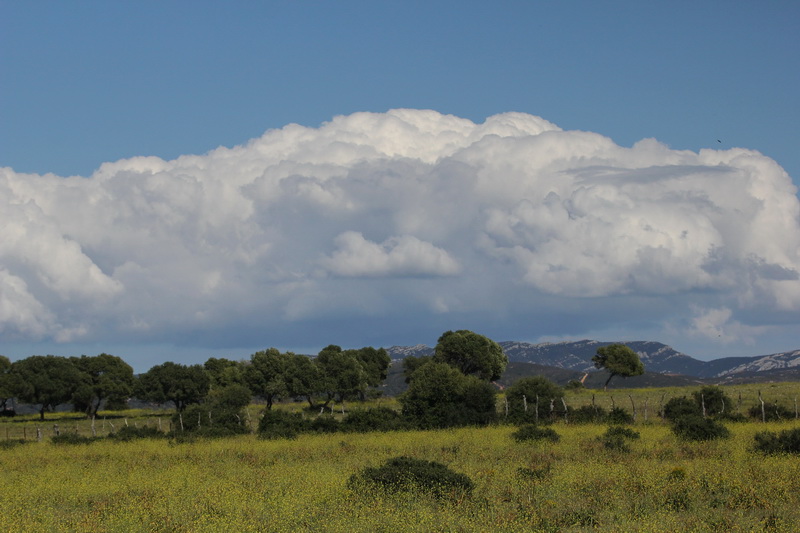 Best regards
Birgit Kremer