Guadalhorce-Mouth - Short-eared Owles and more (Málaga)

December 11 2012
Dear reader!
Yesterday since a time we had again been at the Guadalhorce-Mouth, where the, for this time of the year, usual flock of Herons and …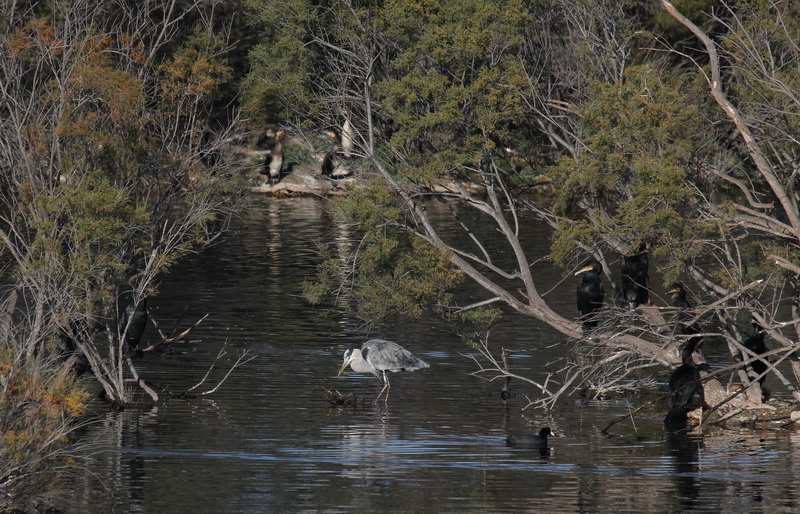 … mainly Cormorants were waiting for us. From far distance we also discovered three young Greater Flamingos and one banded White Spoonbill. Unfortunately I was not able to read the ring number.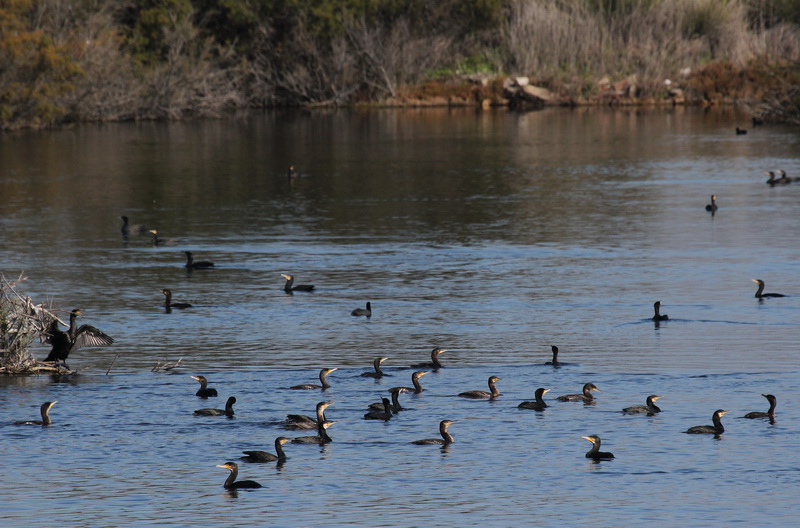 This Booted Eagle had been wating for the whole time that sun beams would warm up the still cold air. Now it happened and …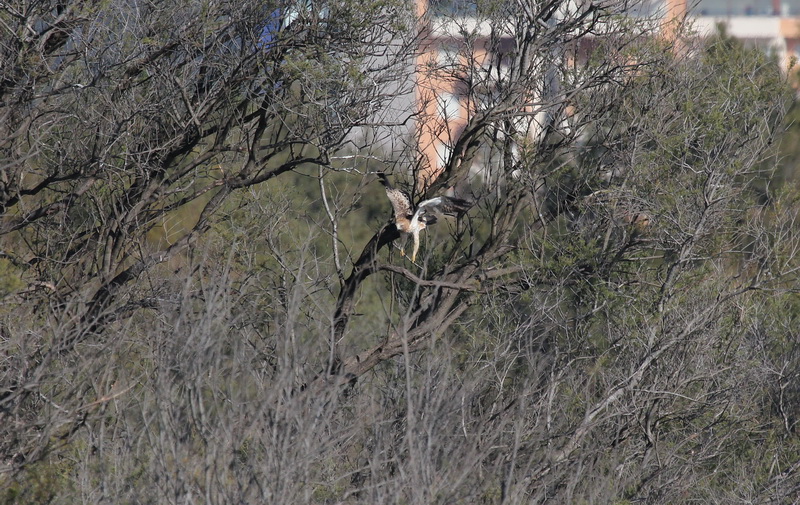 … to our great joy he circled relatively close to us …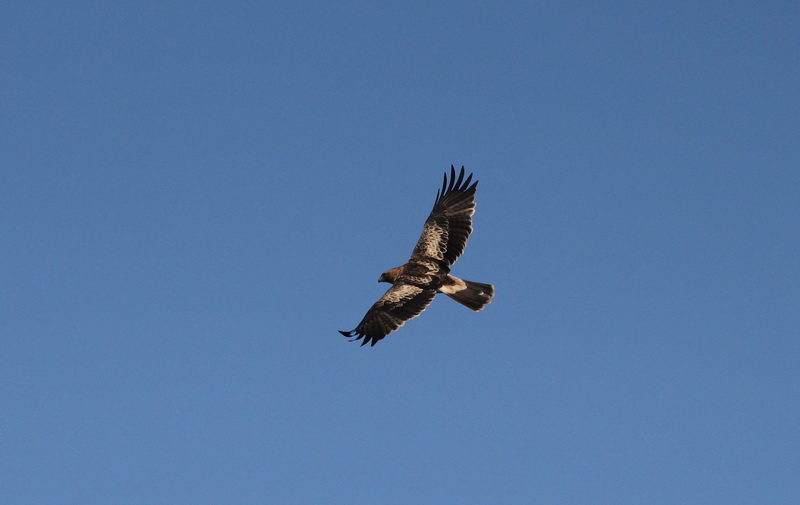 … before together with another Booted Eagle very soon went out of our sight upriver: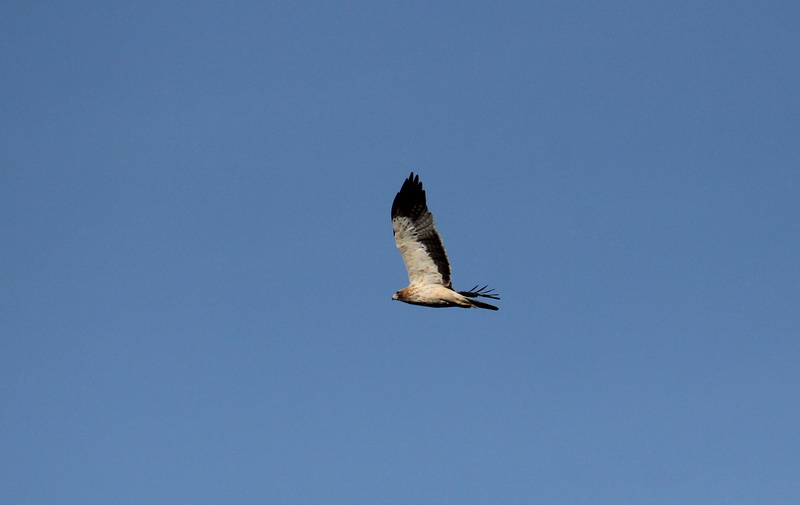 The life of the little inhabitants of the lagoon like this Little Grebe and …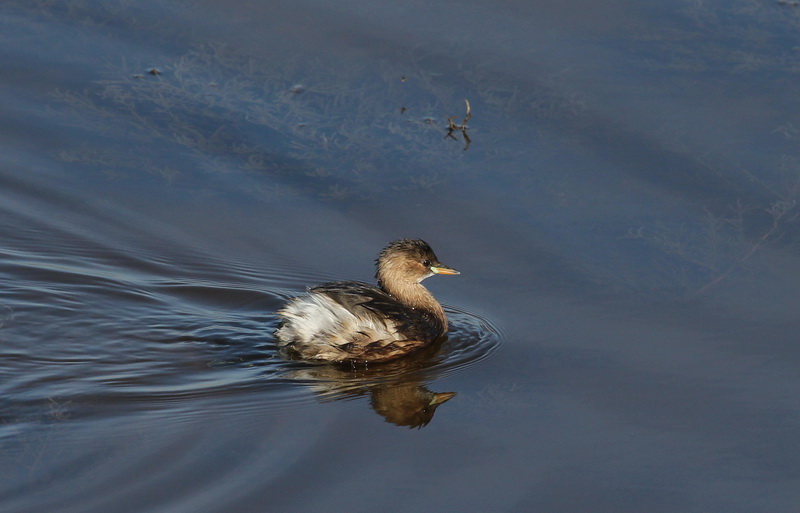 … this Black-necked Grebe, both in their winter plumage, went on in the meantime: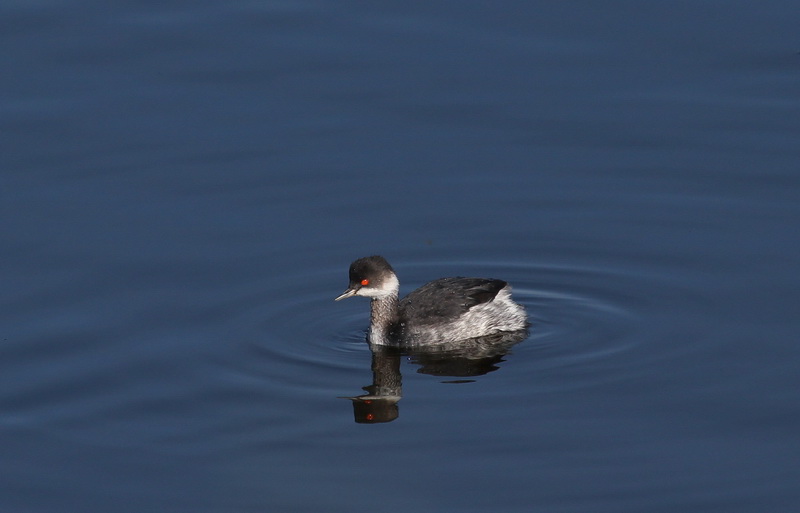 Two Northern Shoveler ladies did us the favor to venture close to the observation hut: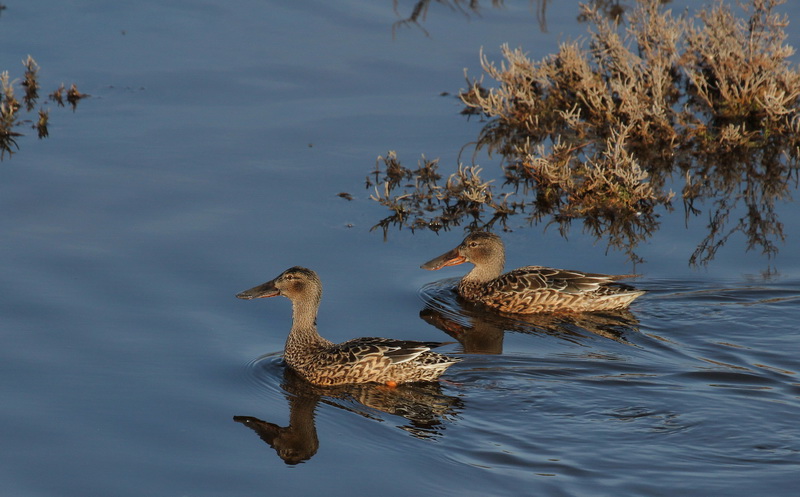 Well, whom do we have there? A Red-crested Pochard couple, a very rare visitor at the Guadalhorce! The couple kept decent distance: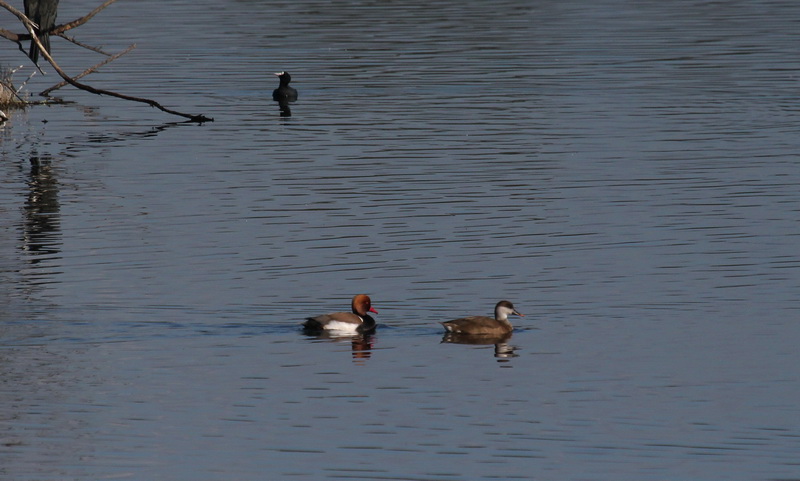 "Why nobody pays attention to my beauty?" one of the numerous Black Coots asks itself and acts as much as it can to arouse attention!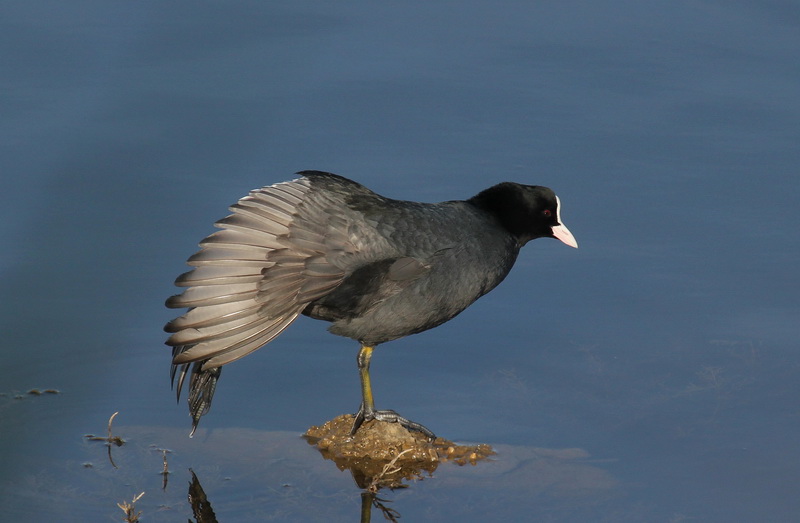 And then the spectacle of the Short-eared Owls started. Far before sunset we discovered the first, whose light silent flight put us in utmost excitement: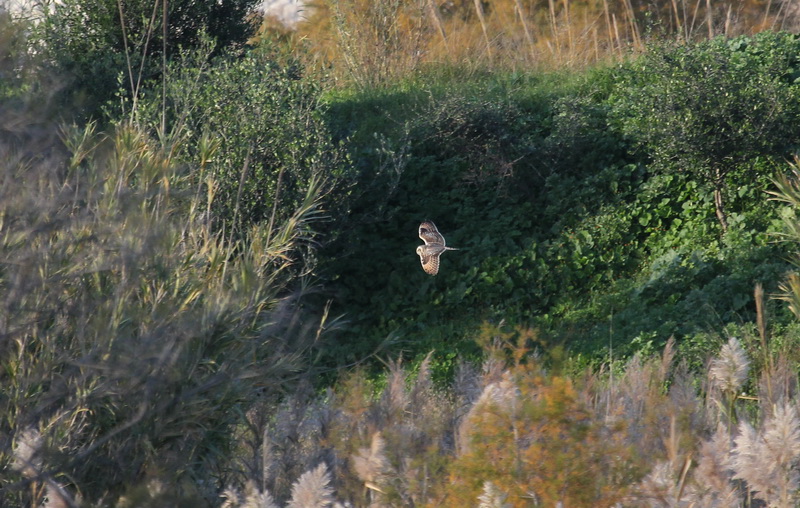 Also a small Mole seemed not to have heard them, because a few minutes after their appearance they had made the prey: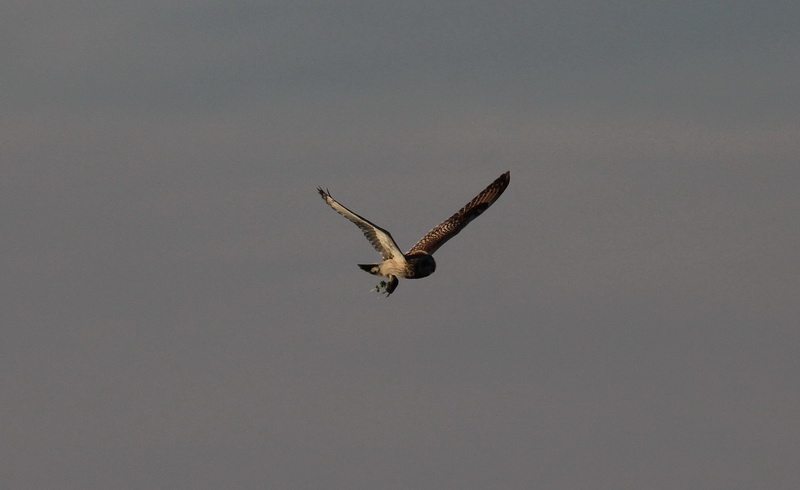 "This is absolutely impudence, stupid owl! This mole was mine, mine, and only mine!" The Kestrel …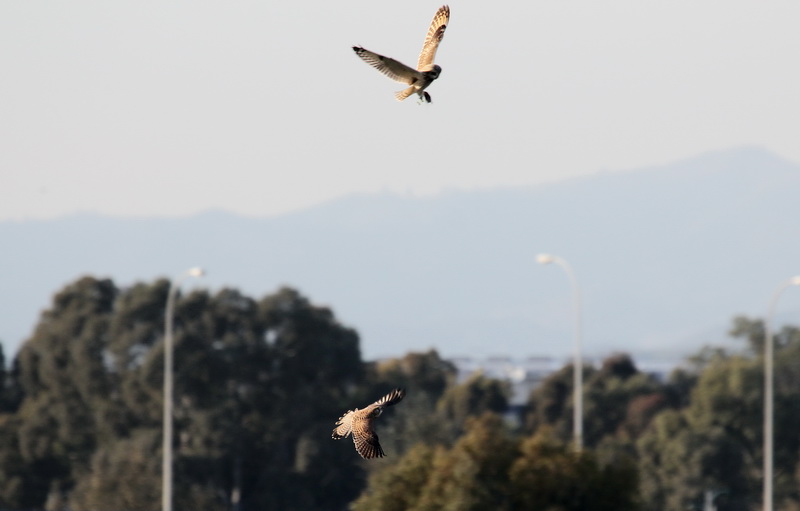 … was beside himselt with anger and again and again bravely attacked the Short-eared Owl: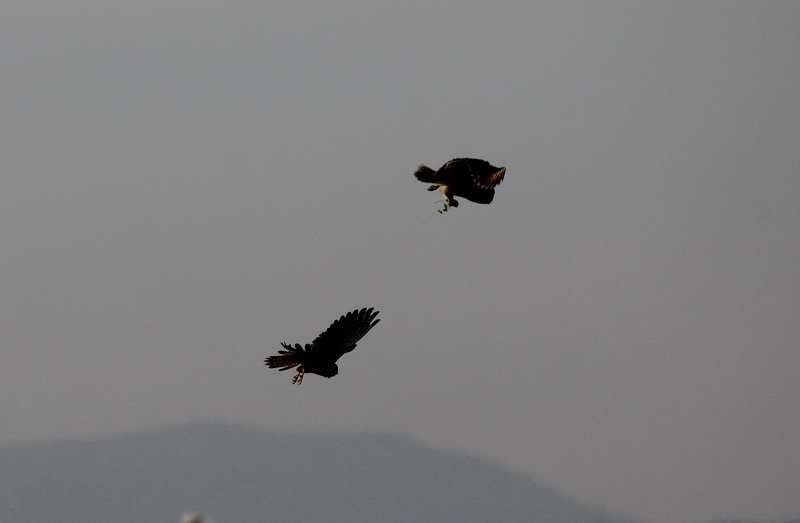 But the Short-eared Owl was not be deterred and continued her way. Would she really fly passing us? The direction was right!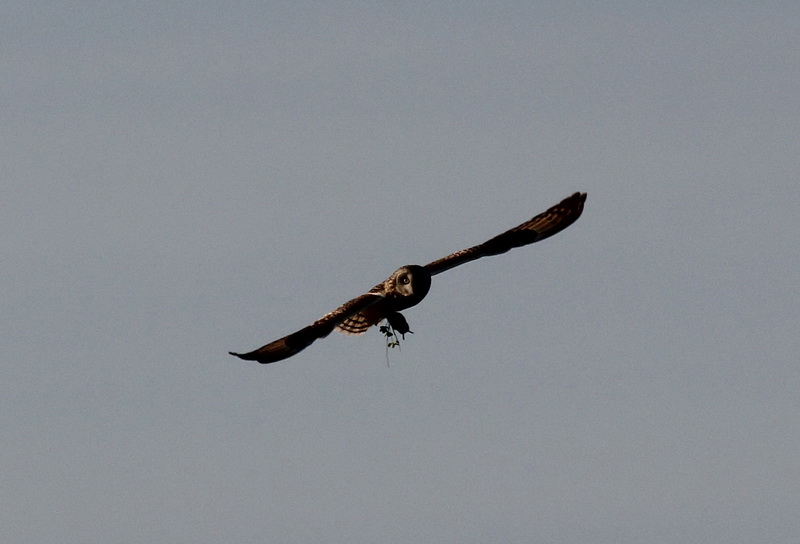 And really we were so lucky ….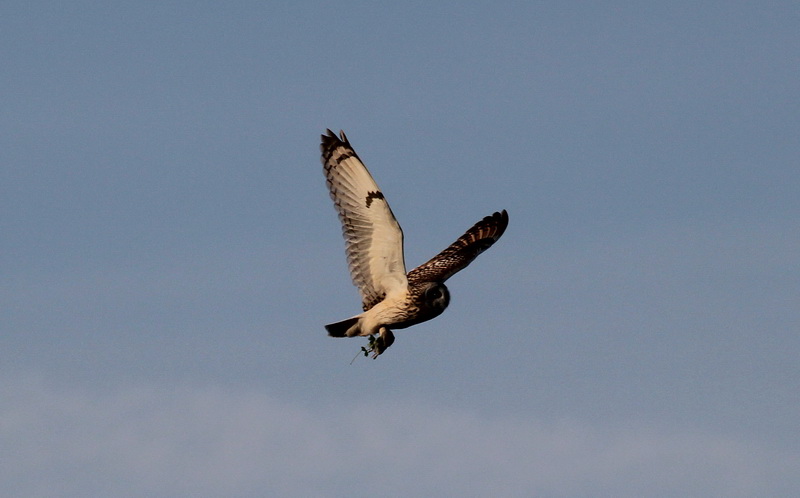 … to be able to admire …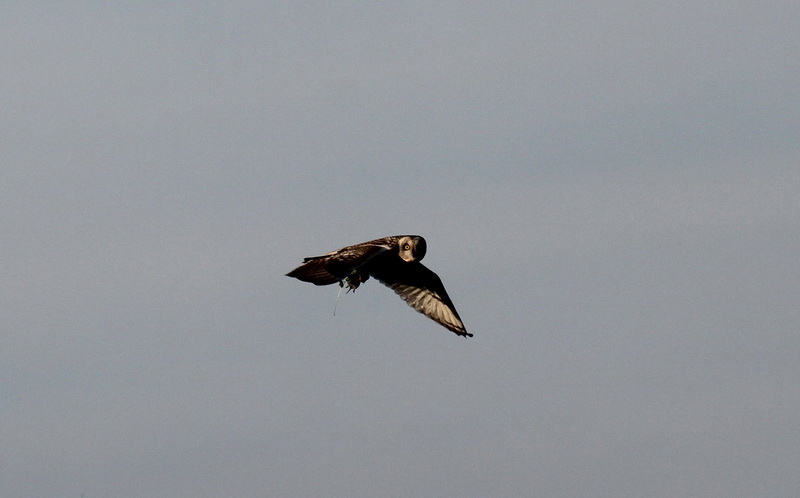 … this beautiful nighthunter raptor with its prey in its clutches! With all the joy I almost forgot …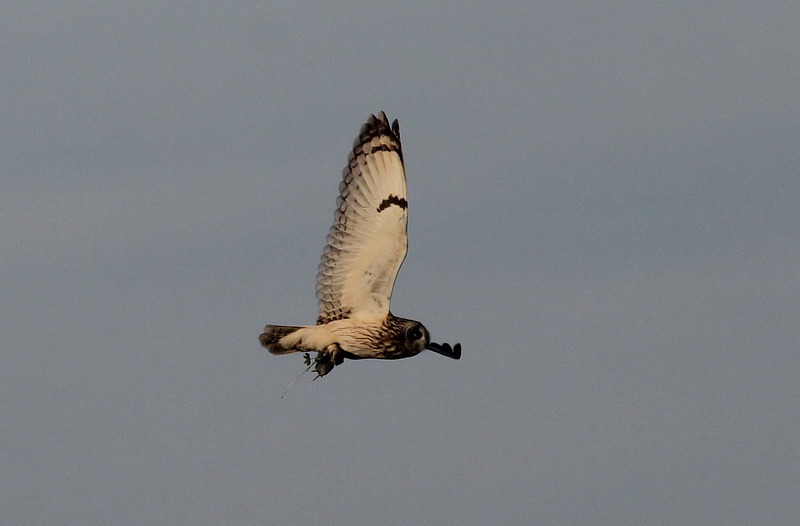 … to release the shutter, but only almost!

Little later we saw in addition in the twilight, how two Sort-eared Owls very close to the highway to Málaga had a heavy fight.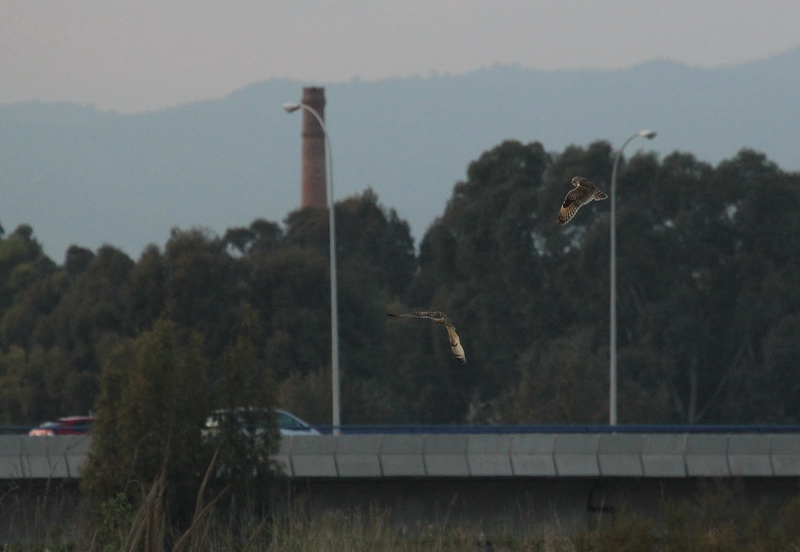 But the opponents separated and enthralled us until the very last ray of light with their unbelievable elegant, silent and low hunting flights: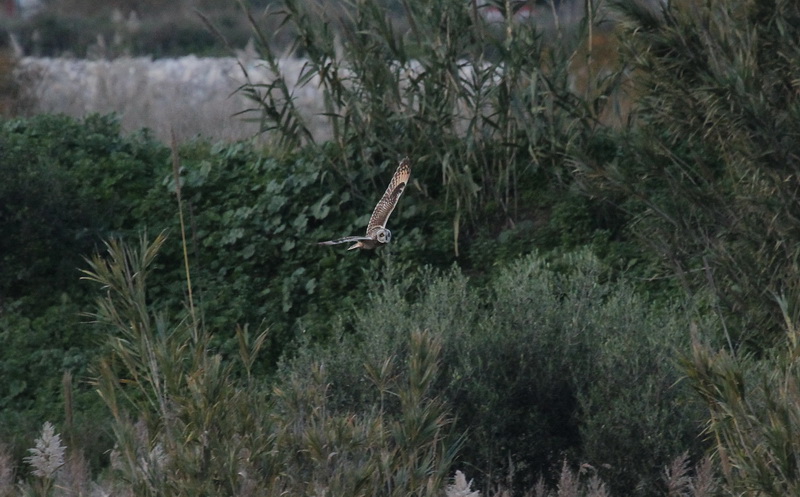 It was just terrific and my emotions about the experienced are still overwhelming!

Best regards
Birgit Kremer