Guadalhorce-Mouth

July 15th and 24th 2013
Dear reader!
It's only today that I am able to show you a few images of our last two visits to the Guadalhorce-Mouth.
There is already a sense of migration, because flocks of Bee-eaters filled the air with their lovely calls. Youngsters and adult birds went for hunting. From their flashlike flights I was not able to make a photo and to see the two Wood Sandpipers you have to take a magnifier for help:

: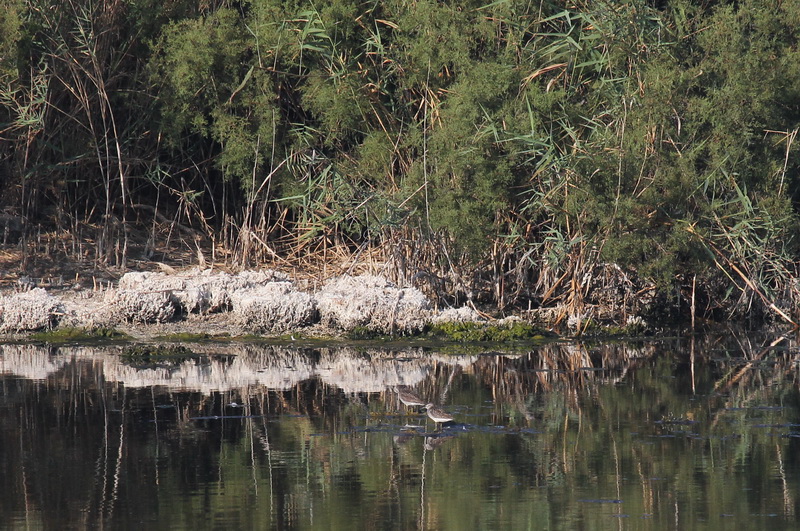 Also two Dunlins and one Curlew Sandpiper in its wonderful wedding dress had found their way from the north to the Guadalhorce-Mouth: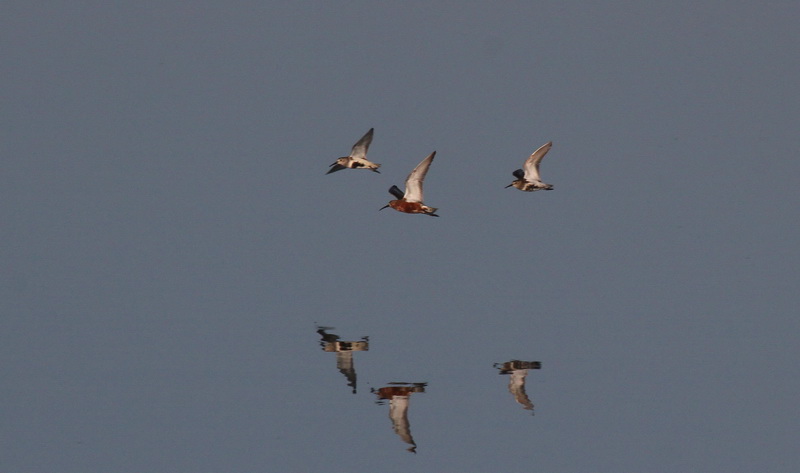 A Sandpiper was landing for short in front of the observation hut, but immediately was …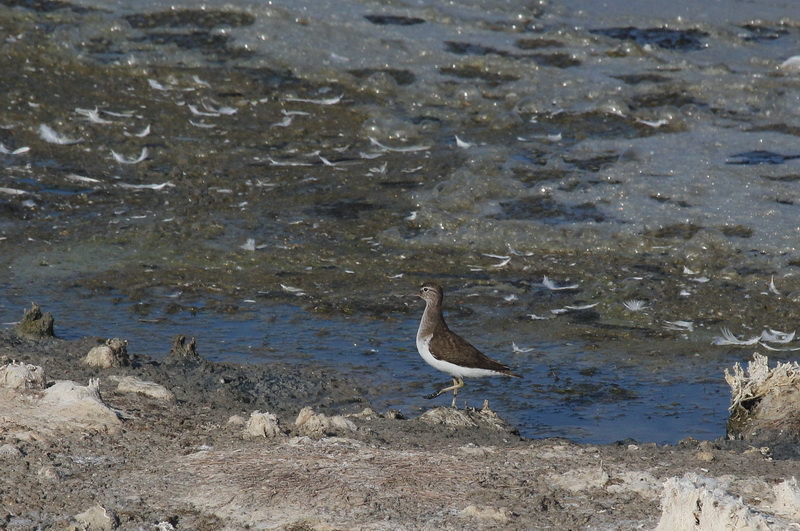 … chased away from the always being on alert Stilt parents: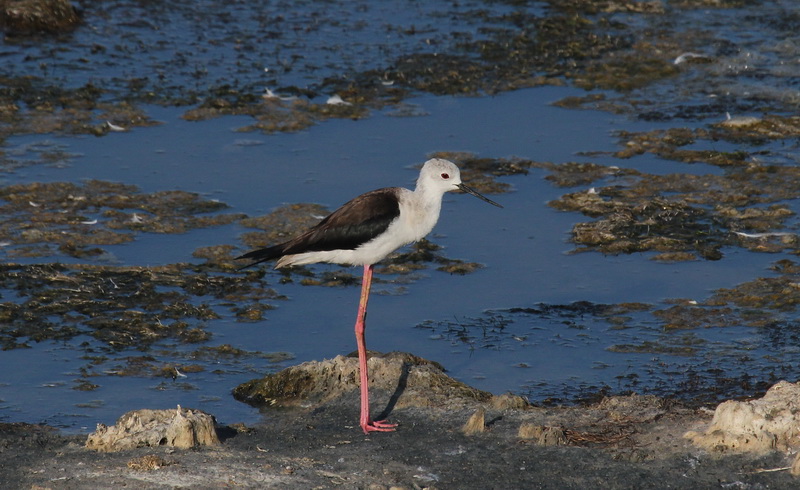 Their chicks are now already rather big and...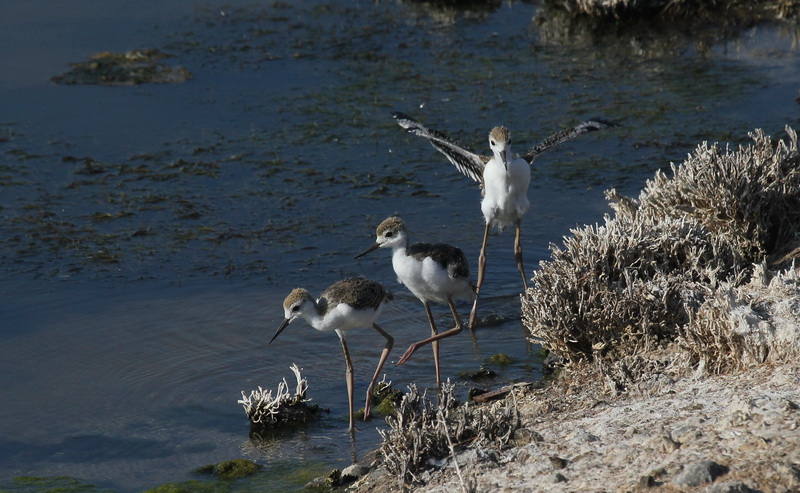 … enjoy on their …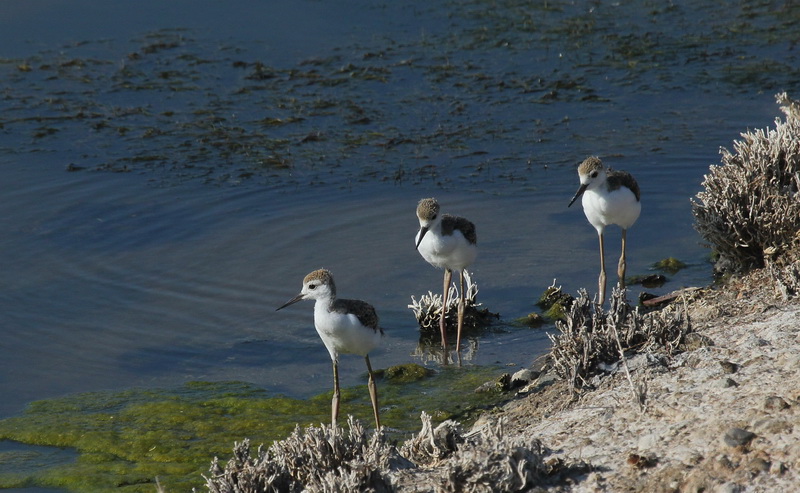 … excursions their last days as children: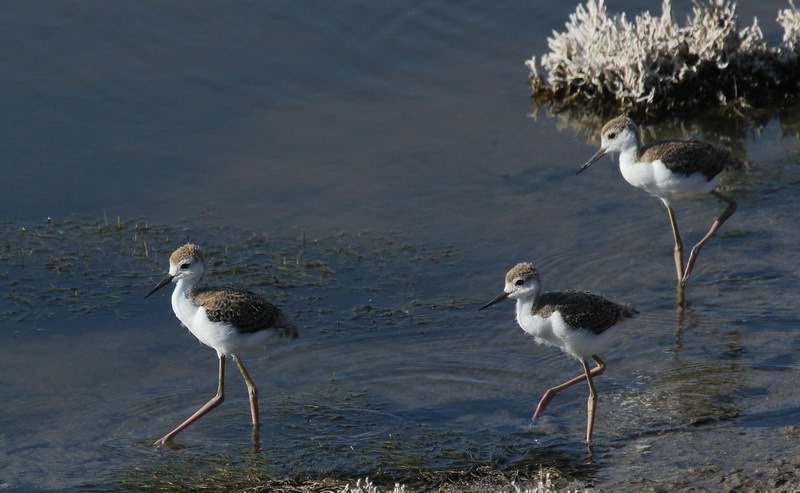 Until now all the breeding attempts of the Little ringed plovers failed, because the Stilt parents utilize all the island for their own breed. But the Little Ringed Plovers in love didn't give up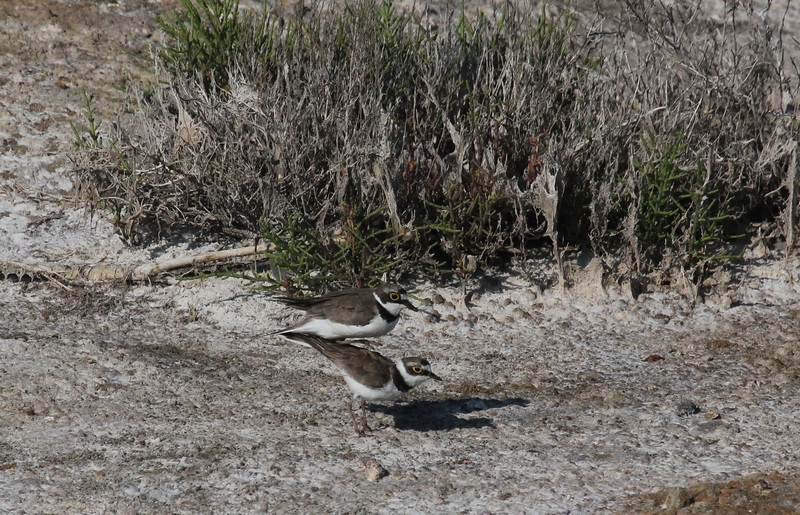 And really: one week later we discovered, that they were breeding in one of the four nests which the male had prepared: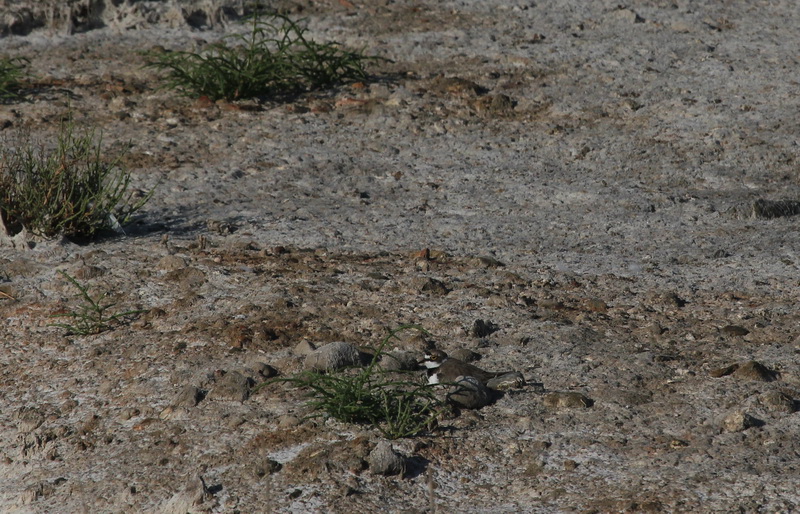 But not without disturbance, because the young Stilts have already learned by watching from their parents how to annoy neighbors! Immediately Mrs. Little Ringed Plover left the nest and tried to distract, also her husband landed and acts like he is injured. Very wise!

! Really enthralled we had been, seeing the Little Ringed Plovers flying around the Stilts like bothersome flies and pinched them in their legs. Until the Stilt family was looking for another pastime. Then Mrs. Little Ringed Plover immediately took seat in her nest: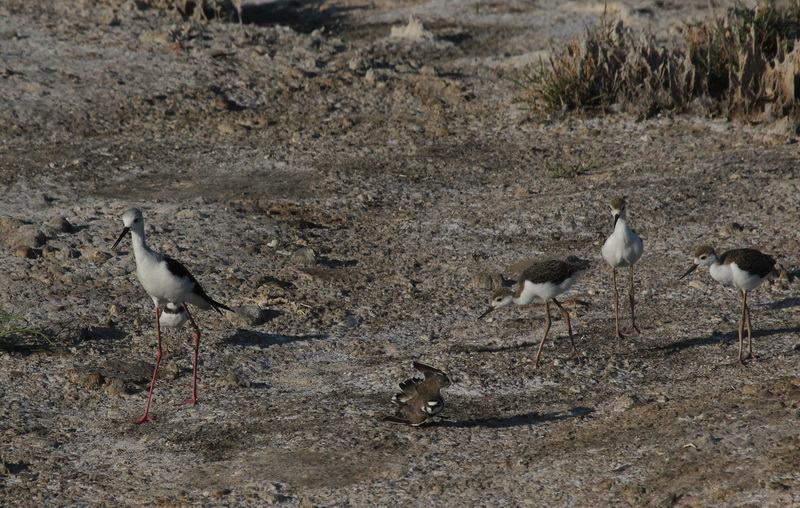 Neither this young flamingo…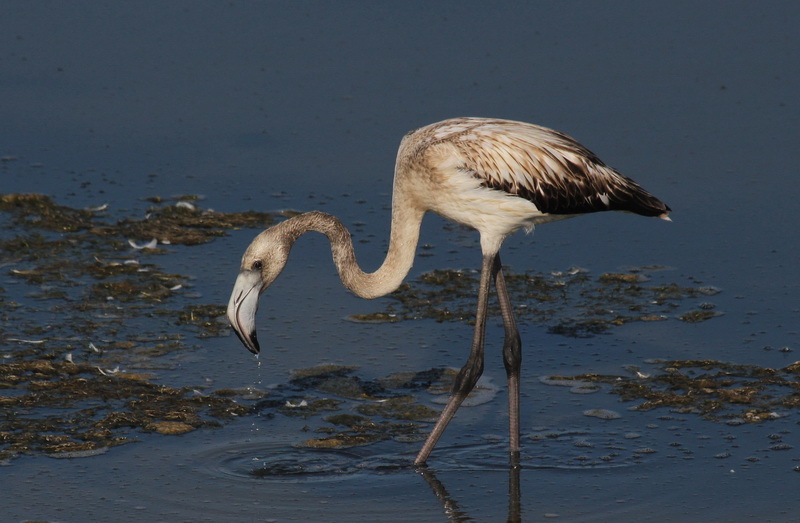 … nor the Mediterraean Gull and …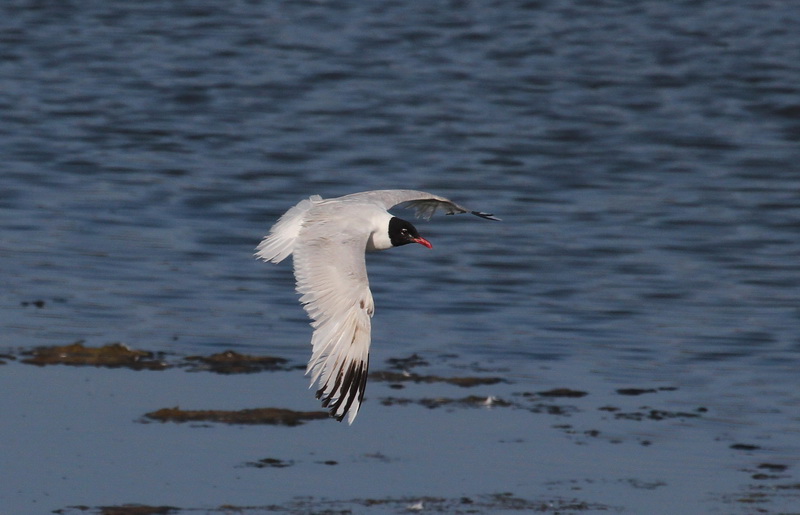 … not at all the Andouin's Gull were interested in this neighbors dispute: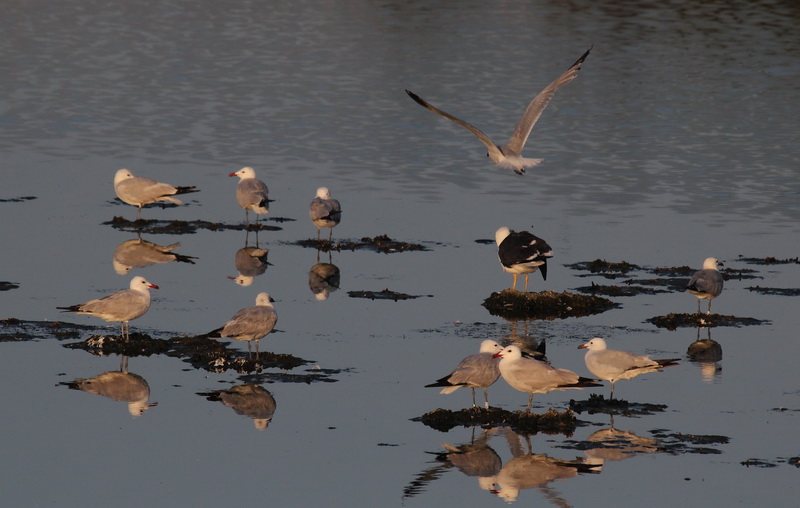 And the fox was too far away to be a threat for the Little Ringed Plover pair. How lucky!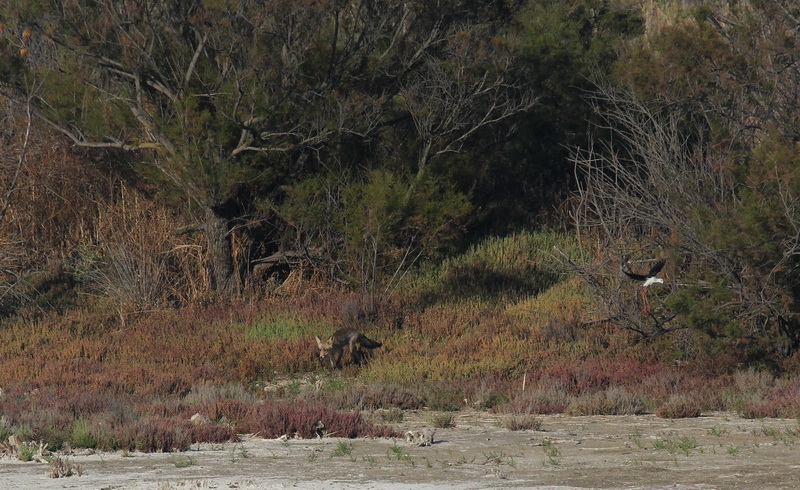 Best regards
Birgit Kremer