Salines of Bonanza

September 12 2013
Dear reader!
After more than a year I at last had the opportunity to visit the Salines of Bonanza. Oh my gosh did I feel like seeing birds! Many birds!

And, as you can see, I didn't get disappointed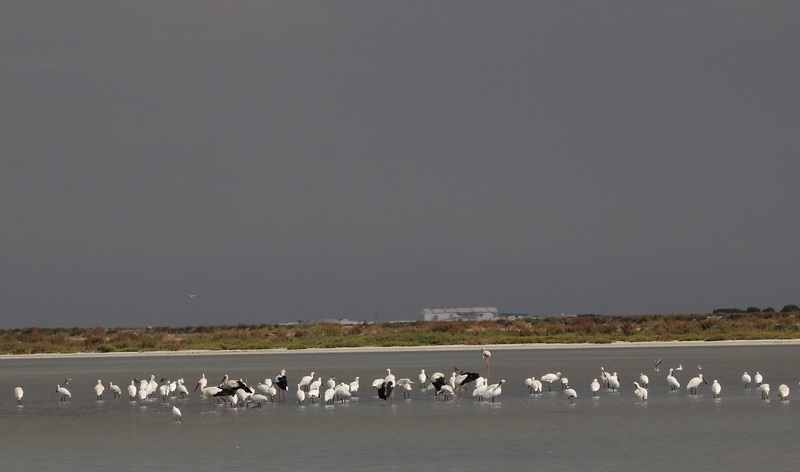 Around 200 Little Egrets, at least 40 Spoonbills, three Great Egrets, Grey Herons and also Whitestorks had circled around a shoal of fish and enjoyed: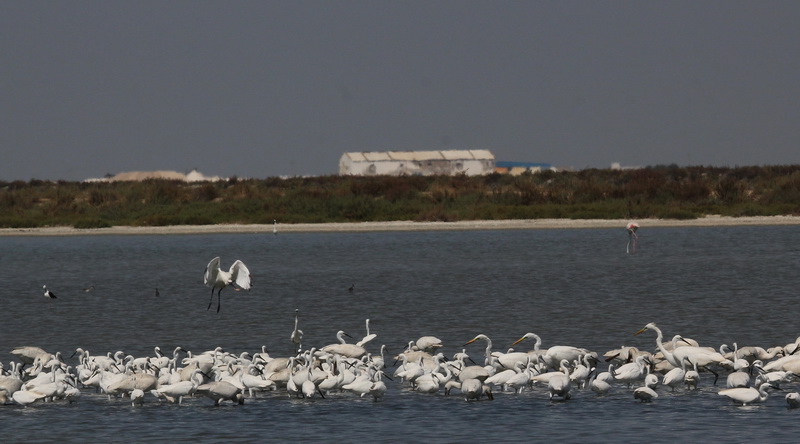 "Well, Mrs. Flamingo also already sated?" one of the Whitestorks asked cheeky, while …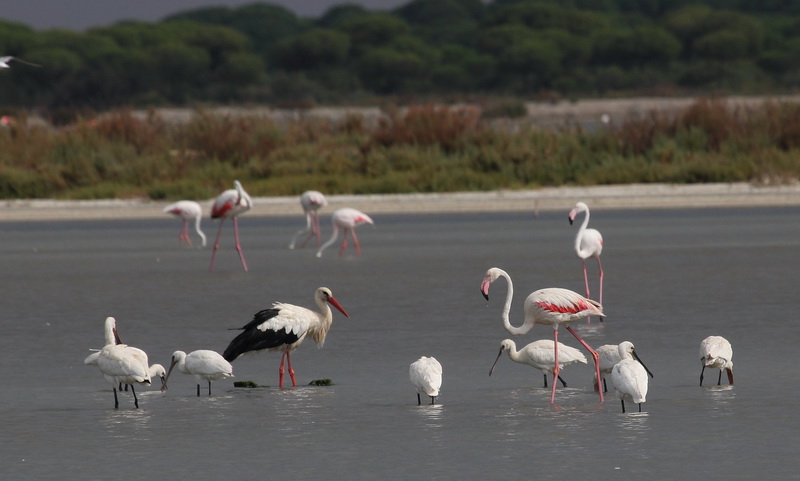 … another one clattered in joy: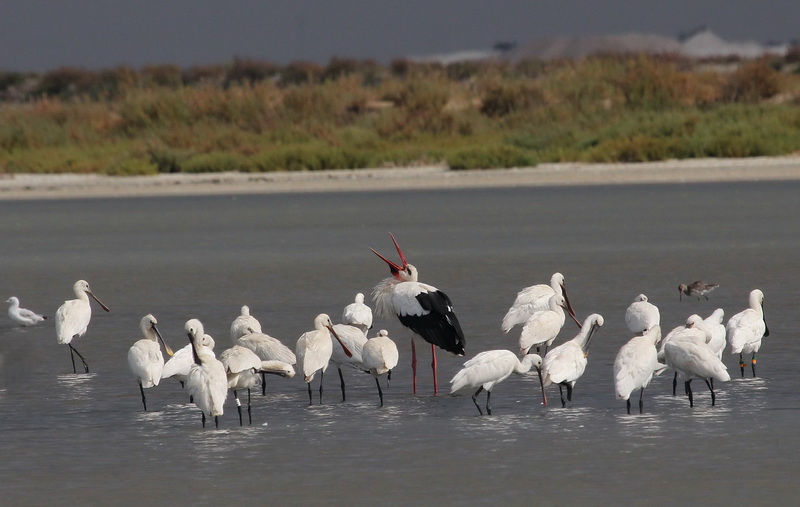 However the Little Egrets croaked rather annoyed, because it had been THEM, who, in terrific teamwork, had circled the shoal of fish first. And now landed one Spoonbill …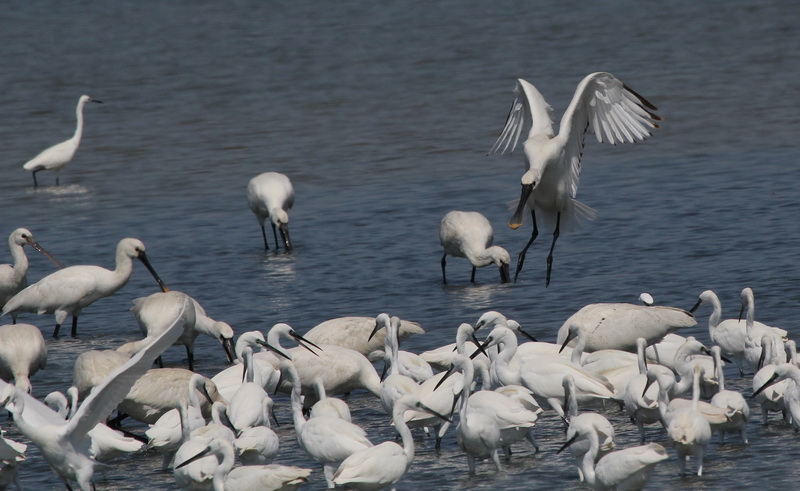 … after the other , to just have a catch with an open beak!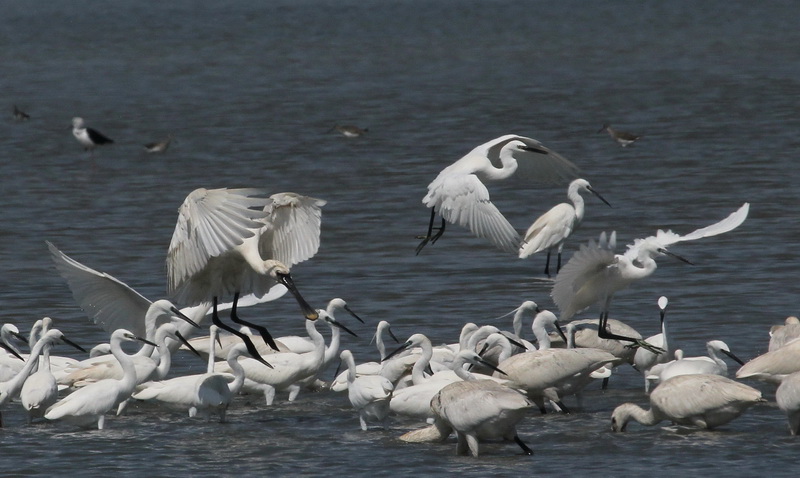 And then also these Great White Egrets! For the poor Little Egrets a colossal cheek, for me only and unbelievable joy to be able to watch this fantastic scenery!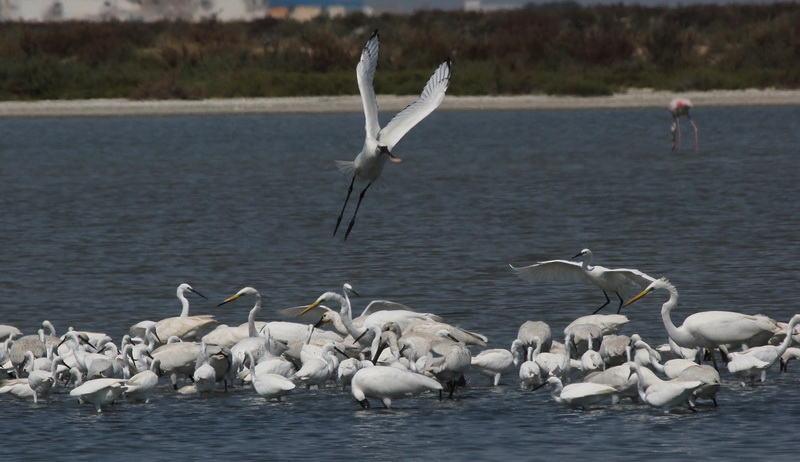 The fury of the Little Egrets didn't know any limits and …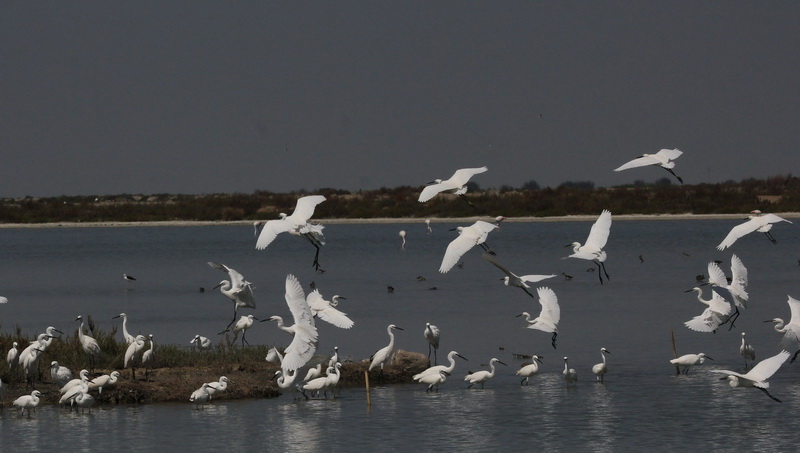 … they tried to chase the uninvited guest away with attacking flights: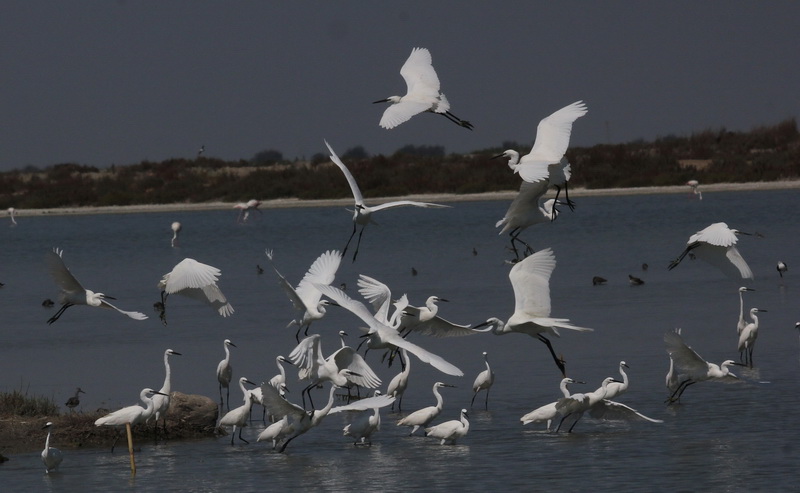 But Spoonbills and Grey Herons showed little respect: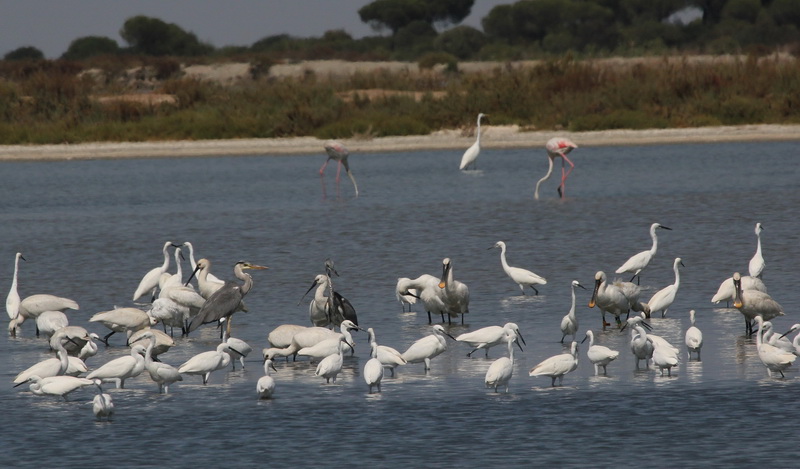 What the Great Egrets couldn't manage an angler managed with his motorcycle. Immediately …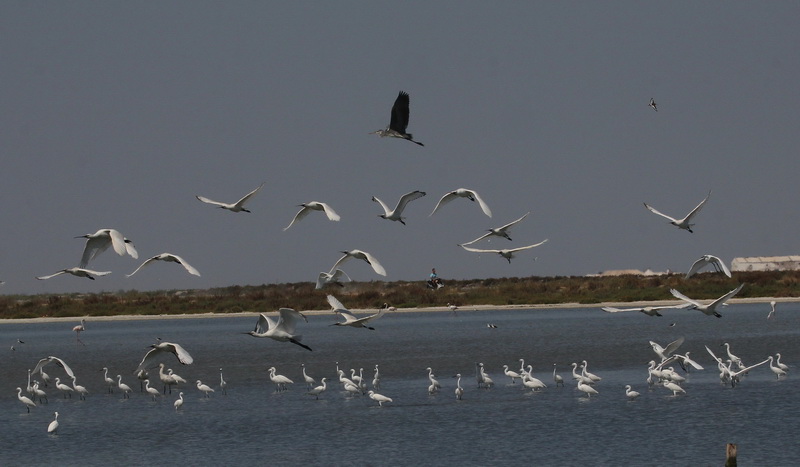 … the shy Spoonbills flew off and away: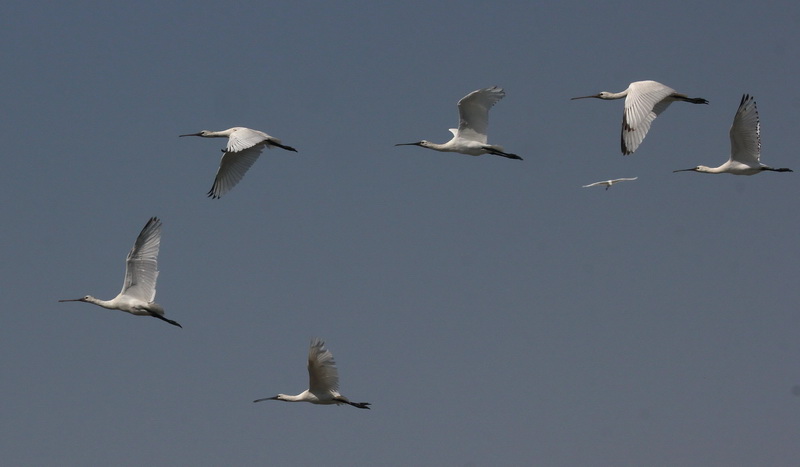 Red Kites, a Booted Eagle and an Osprey patrolled the area and so it happens that one discovers again and again flocks of birds, who either hide or change the foraging area. The Avocets anyhow were totally shocked by the presence of Mr. Red Kite!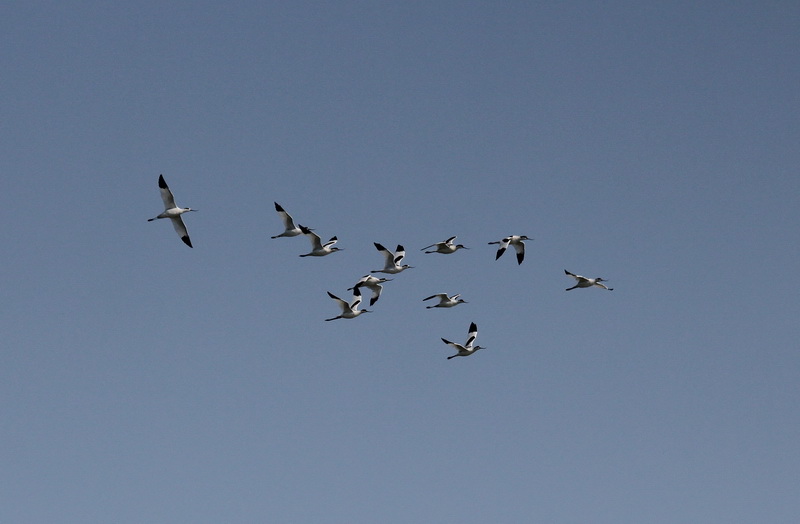 Also the Black-tailed Godwits flew a few rounds in skillful formation, before the flock again far away settled down: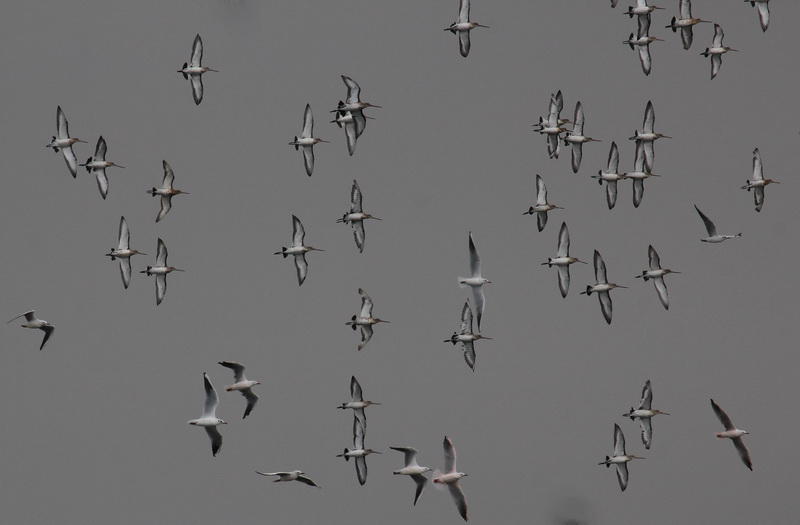 The Greater Flamingos don't fear anybody. They just change the foraging area or train a little bit their wings. These guys are really unflappable!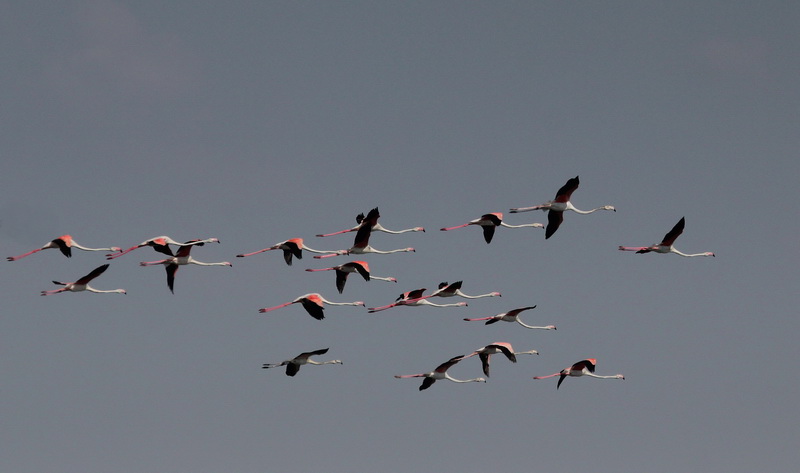 Gosh was that terrific, to be in the middle of the birds world again!!! And of course I brought more photos, which I'll show in the next chapter.
Best regards
Birgit Kremer