Extremadura - La Serena
… or how we were looking in vain for European rollers and great bustards!
May 22-26 May 2010
Dear reader!


Back we are from our wonderful excursion to Extremadura! This time we wanted to get to know the eastern part of the province Badajoz, the so called "La Serena". A very uninhabited area and that is the reason why there are residing great and small bustards at the Extremadura. During our travel arrangements we already pictured the scenery just enthralling to ourselves. But sometimes things don't turn out the way you expect.

Immediately after our arrival we enjoyed the numerous stork nests which were located on each and every church: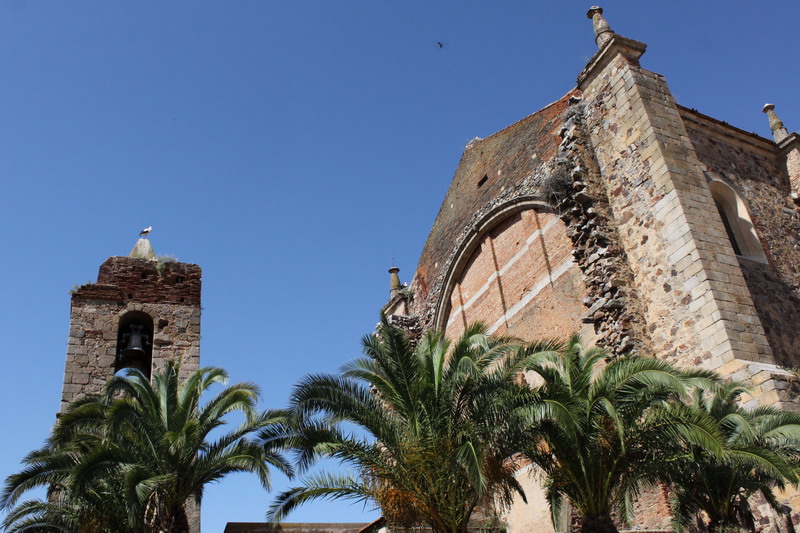 Stoically the stork parents were guarding their offspring in extreme heat and …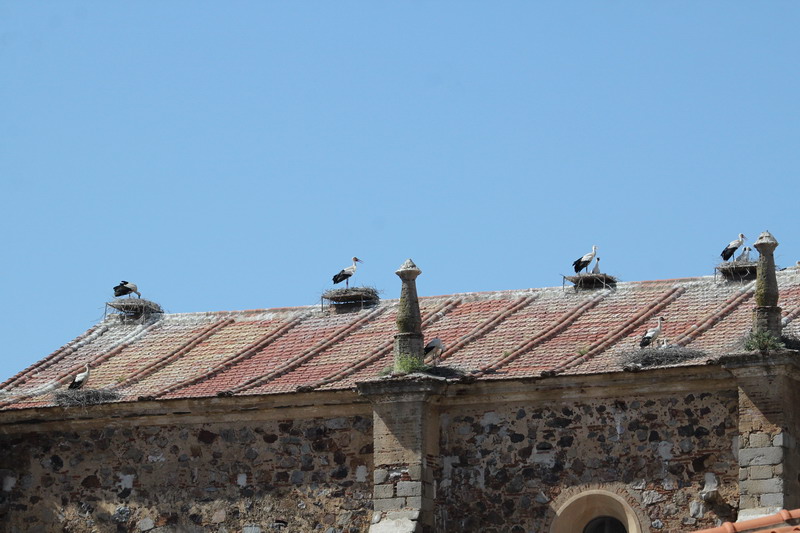 … protected them with their own body from the scorching sun: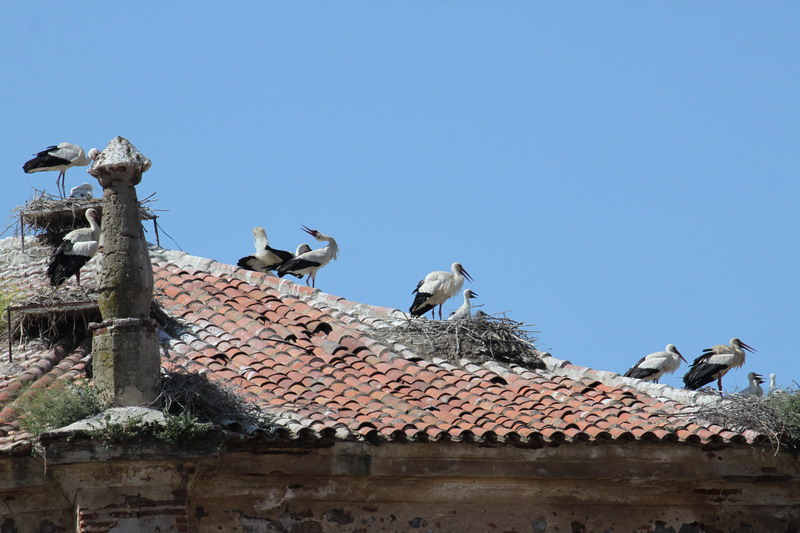 And that's exactly why it is during this time of the year difficult to …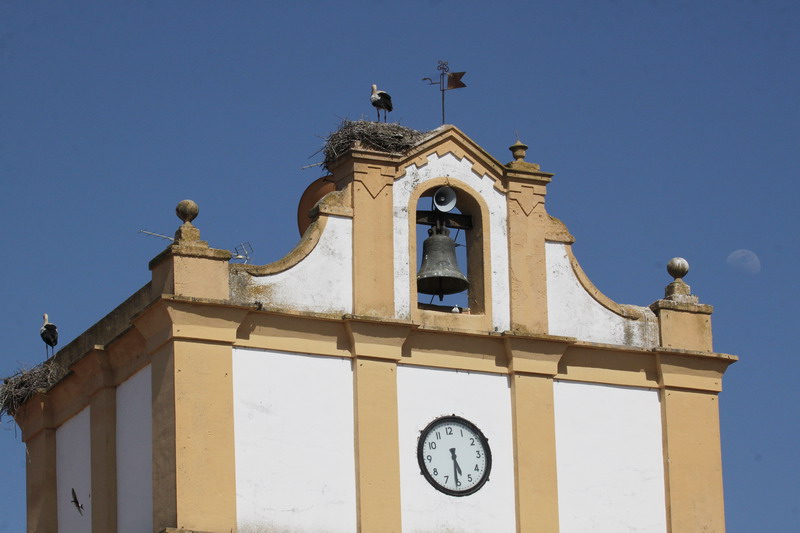 … see a storks front side when you yourself don't want to make photos in back-light: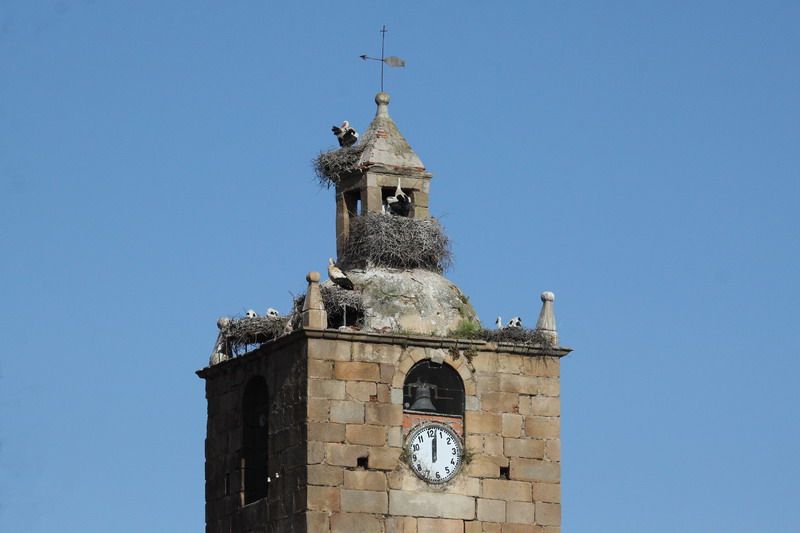 Like the parents, also the young ones cool themselves with an open beak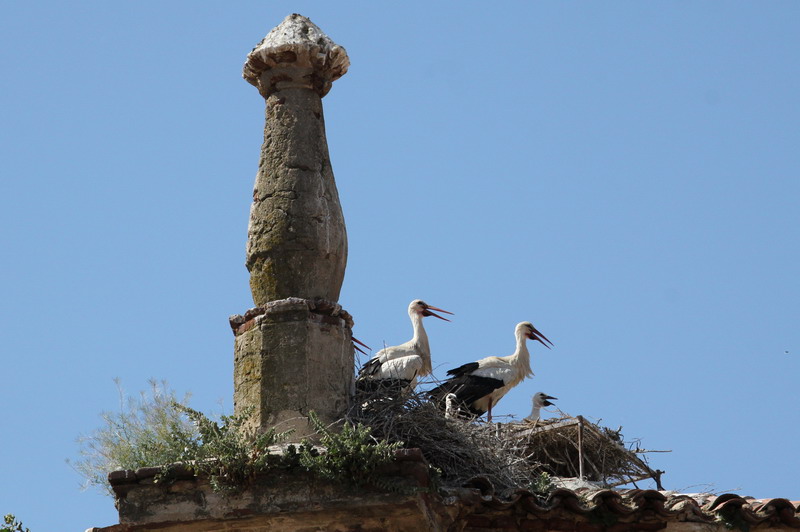 Because in some nests it is already too narrow, some stork parents have to look for another place to keep watch on their offspring: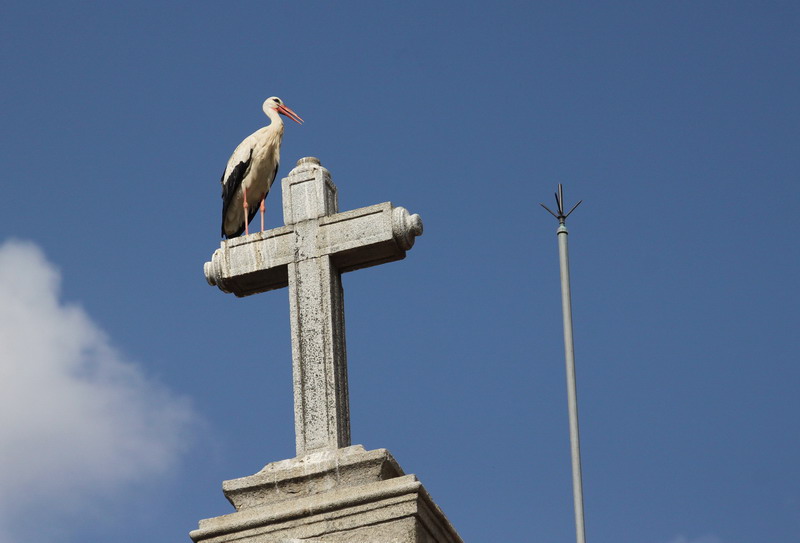 But not only the roofs of the village churches are well liked by the red legs. No, the voluminous irrigation pipe is also sufficient: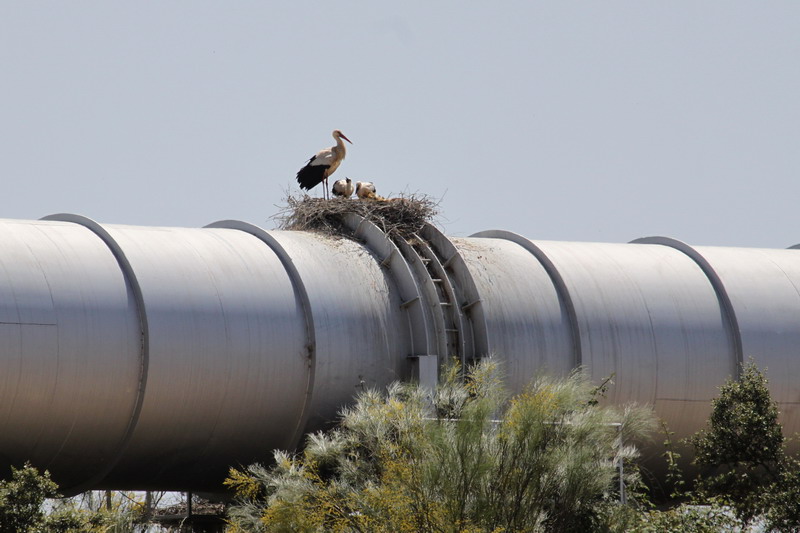 Or a construction crane: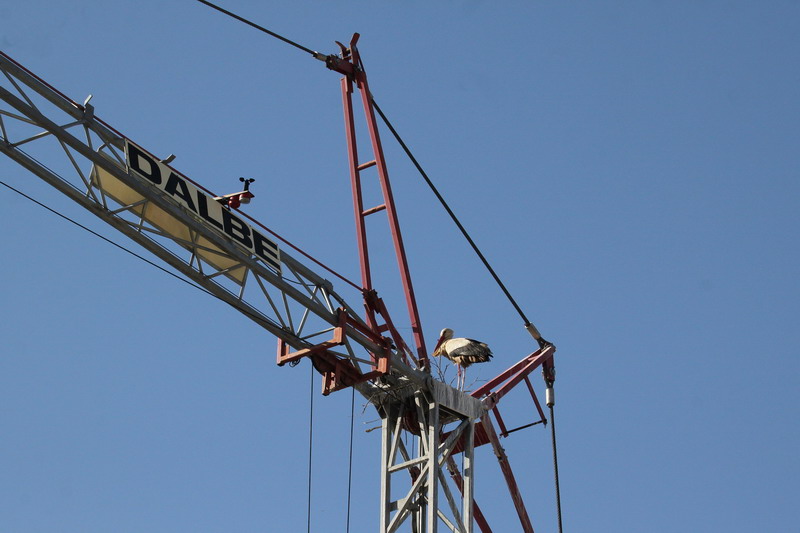 "My children most likely will become crane operators!":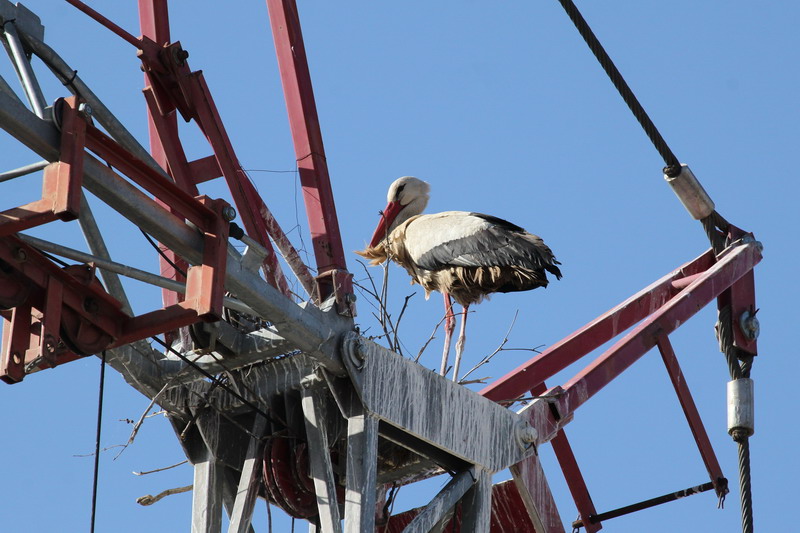 Other storks were very much aware of their traditional origins and …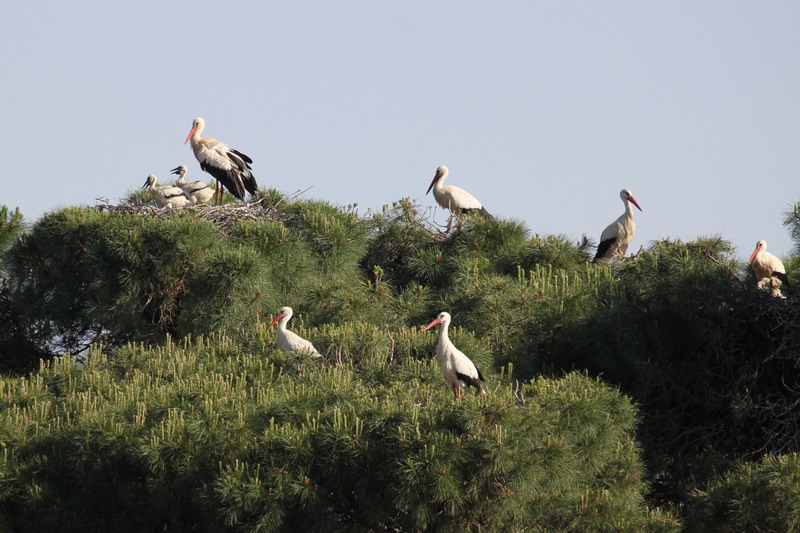 … kept the old family tradition of tree nests: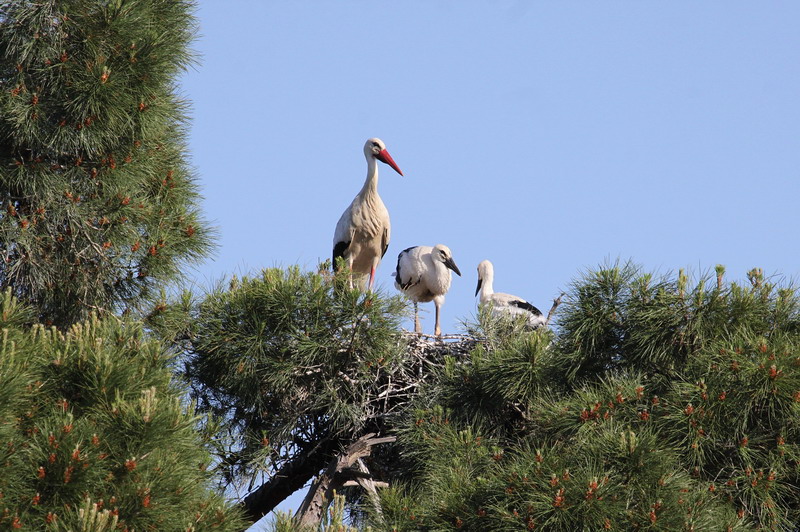 Are those really red legs? All chalk their legs to prevent overheating: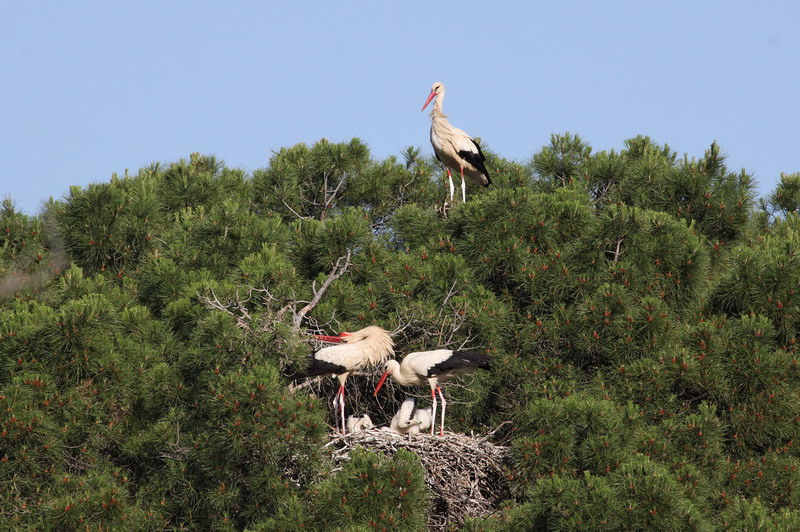 With perfect landings all find …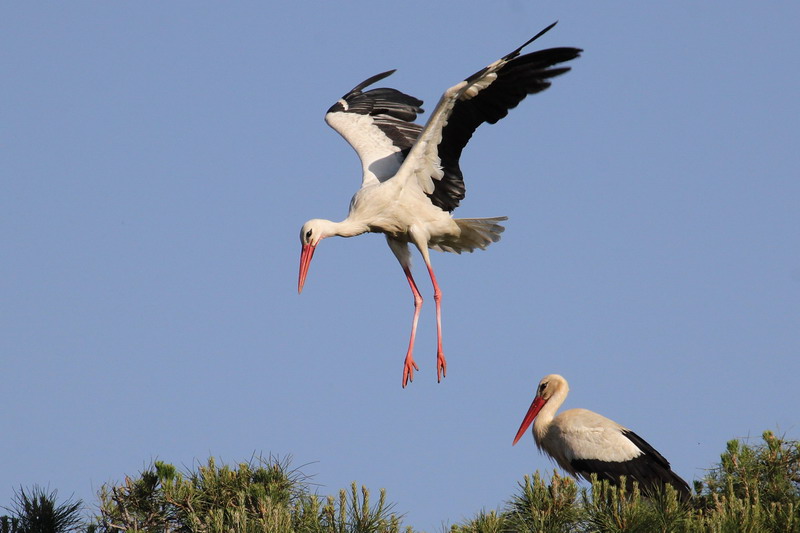 … their place in this huge tree colony: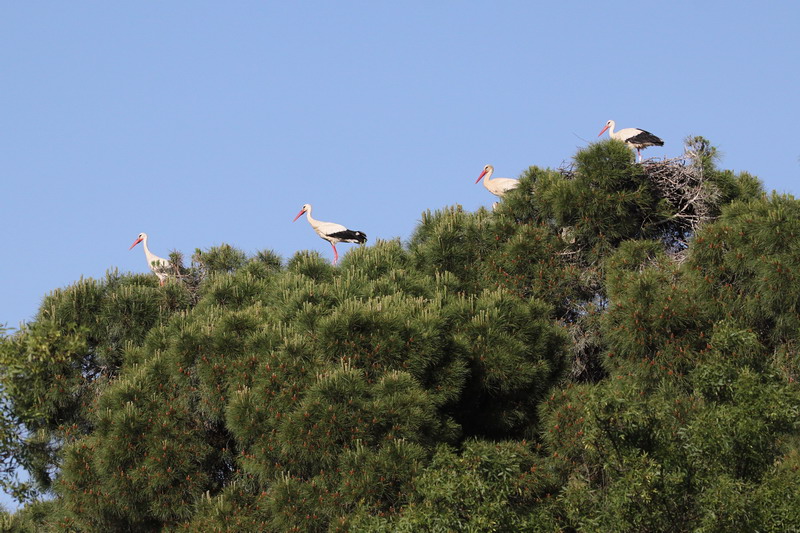 Some nests obviously are for decades owned by the family: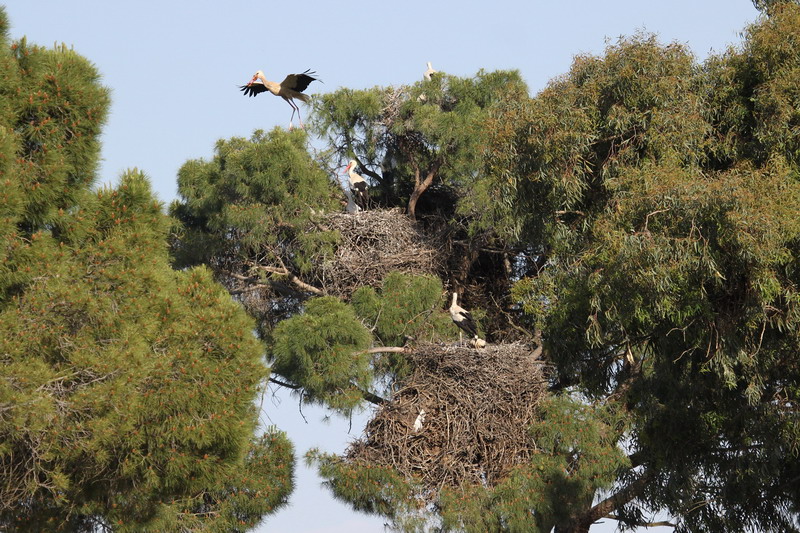 Also this bold tree was a home for several sociable stork families: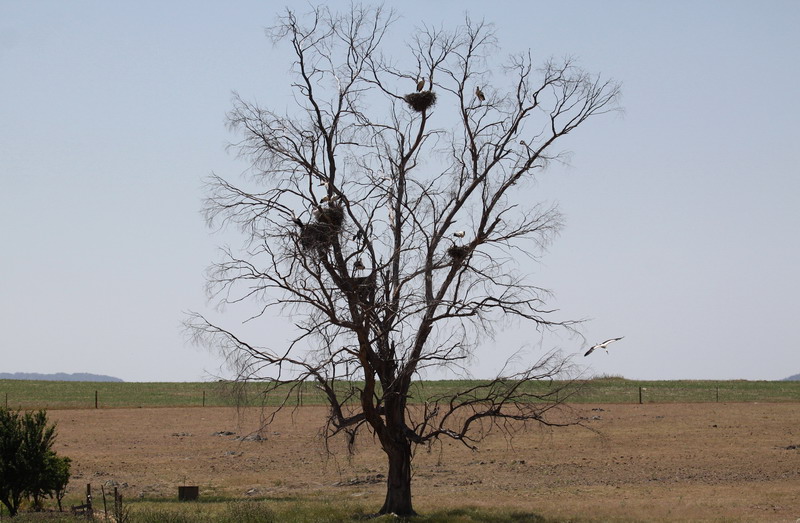 There are also loners around: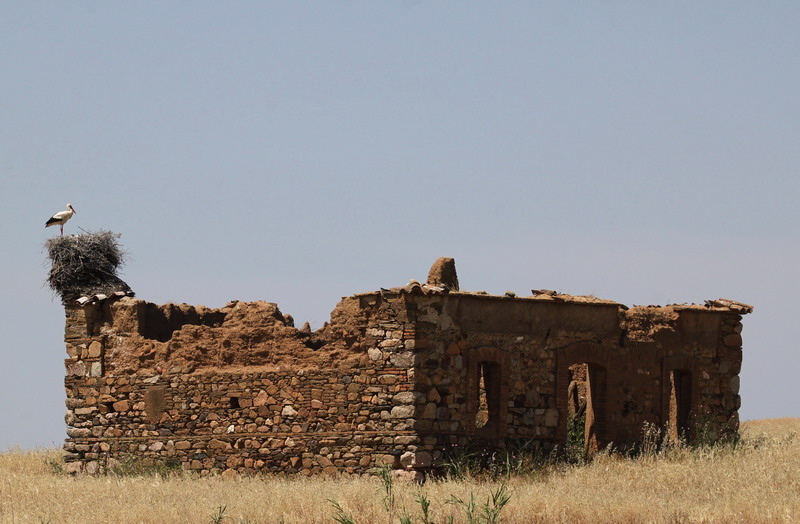 "Such a ruin is too old fashion for me! I prefer more modern ones!"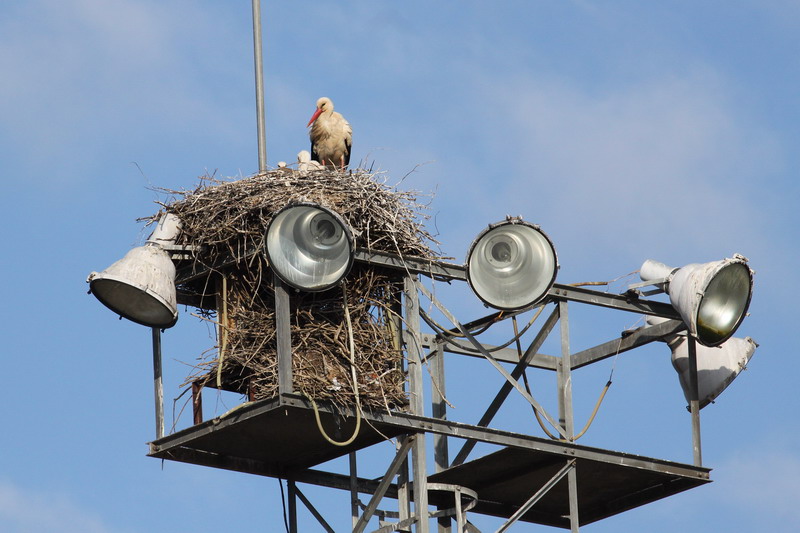 We enjoyed the variety of these stork nests very much and hardly could go away from them! But actually we had driven to "La Serena" to finally see several small and great bustards
Several sign boards looked very promising: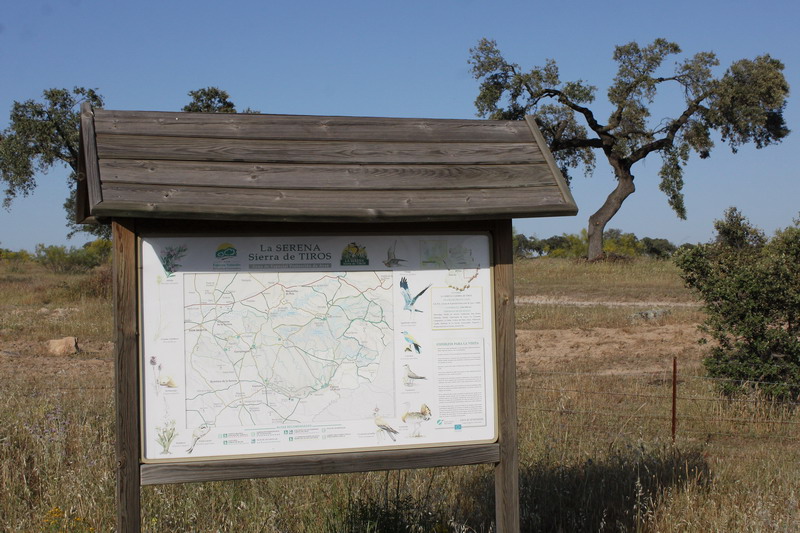 We had been - yoo-hoo - at a ZEPA area, means a special bird protected zone, south …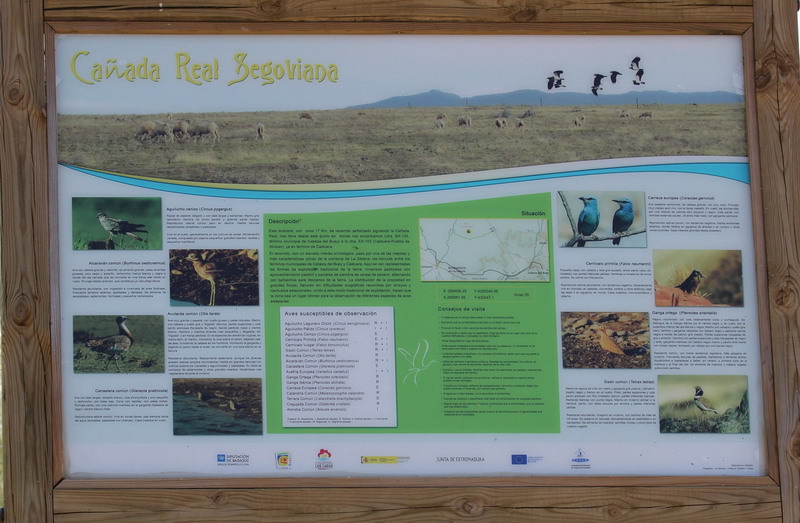 … of the Guadiana river, where we …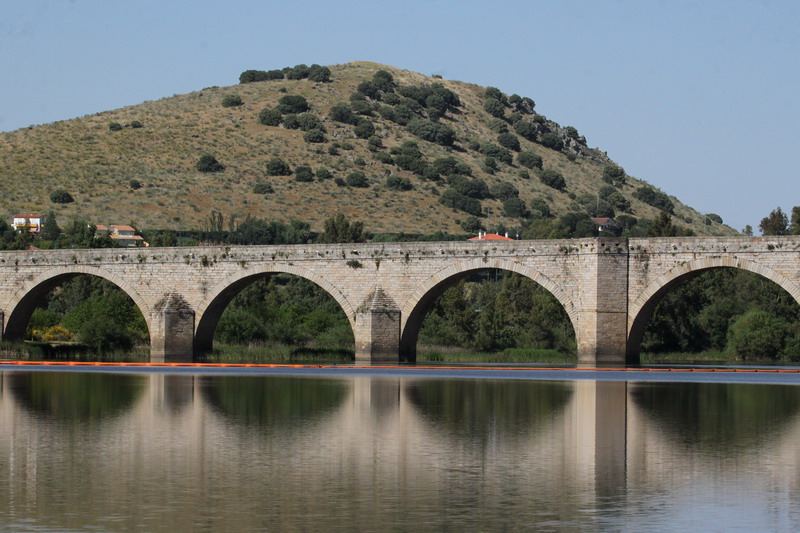 Continuation page 2