Lagune of Fuente de Piedra May 1–2 2009
Part 2
Because the small lagoons just located at the entrance were still filled with water, the birds were relatively little shy, and we were able to …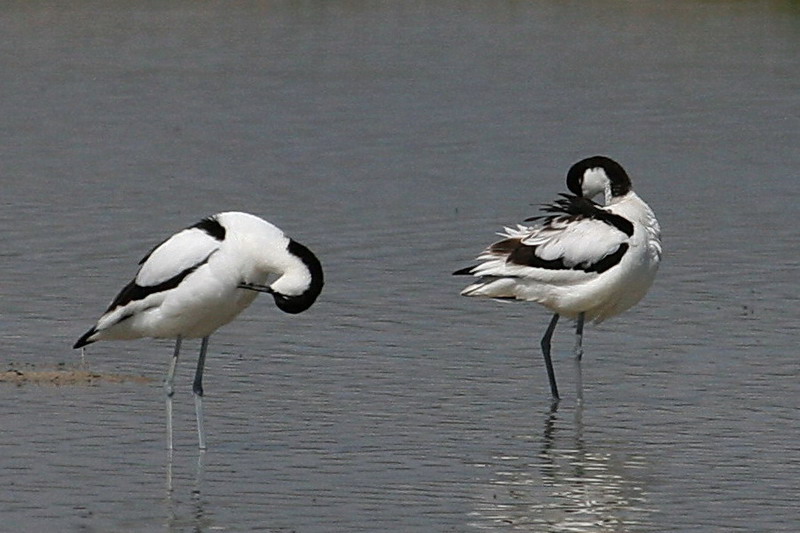 … watch the elegant pied avocets from nearer by …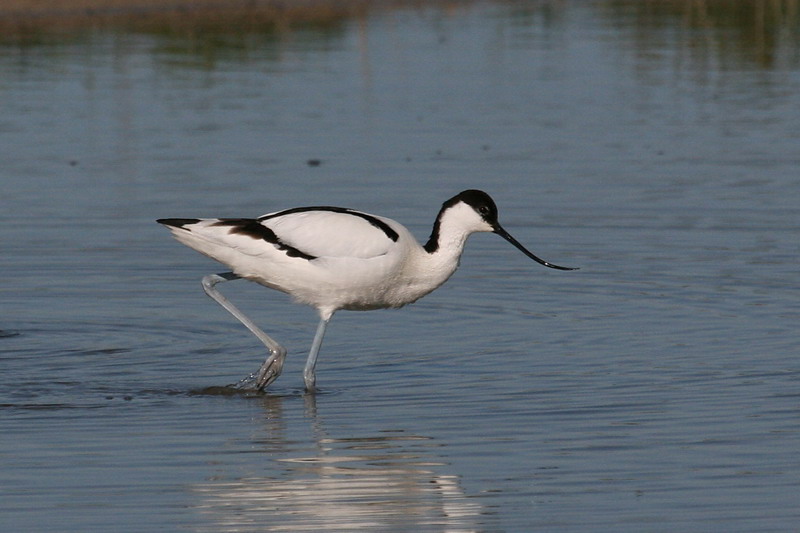 And so we noticed for the first time …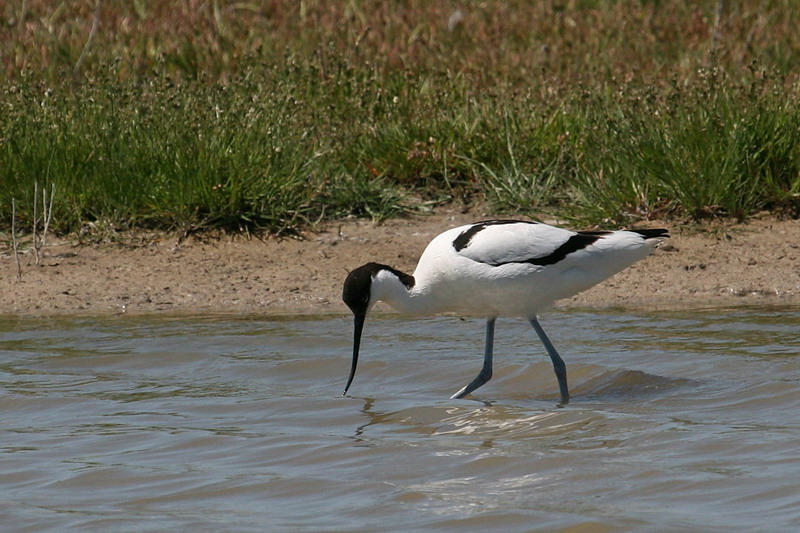 … these beautiful blue-grey legs!: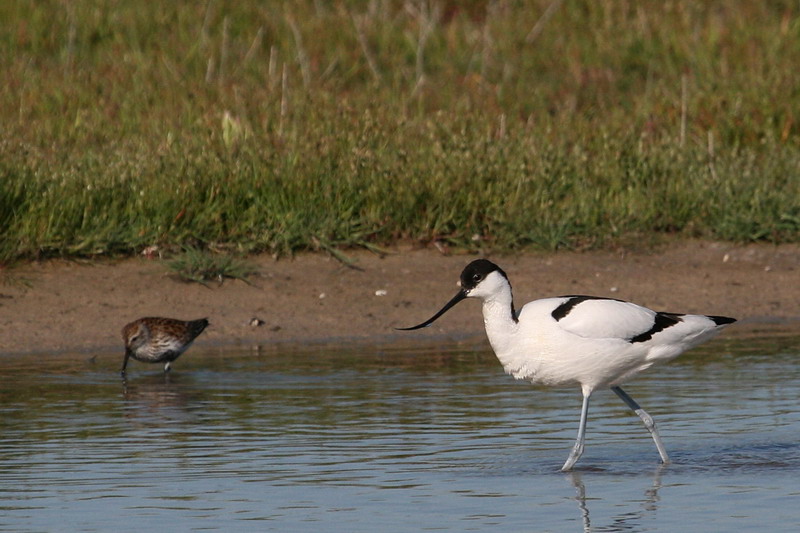 "We are just …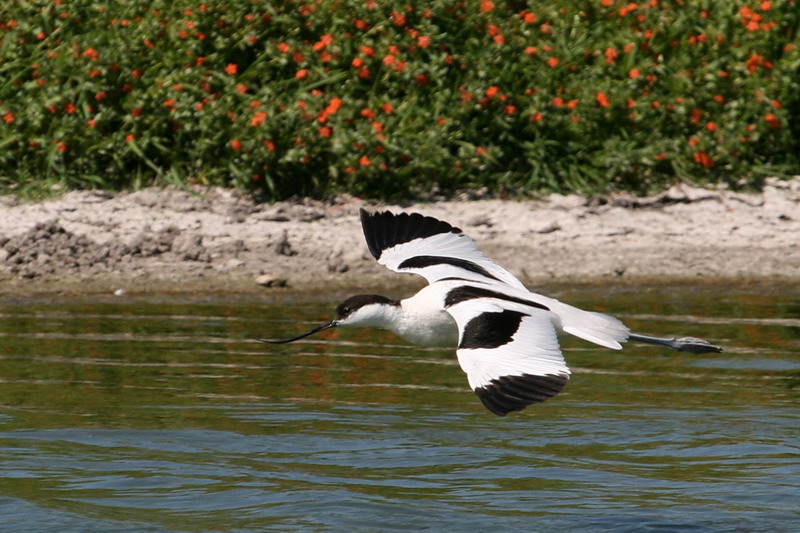 … elegant birds!":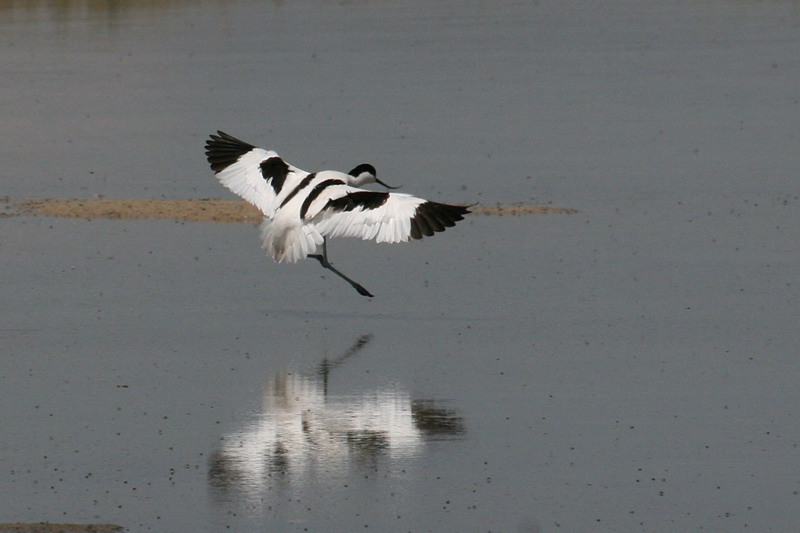 Definitely: terrific flying style and a terrific beak! All were enthralled by the pied avocets!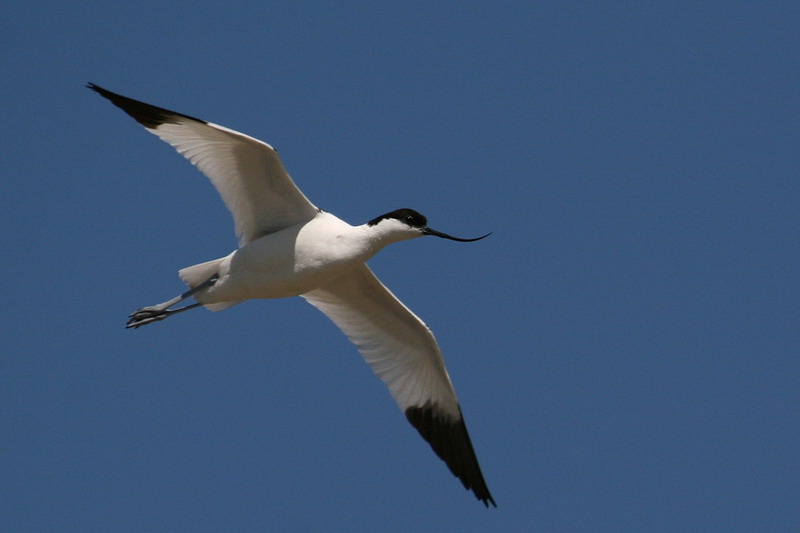 These tiny little temminck's stints we nearly overlooked. But the people with spotting scopes called our attention. And we learned, that these tiny shore birds don´t look for food in the water together with the others, but are always around vegetated places. The little one looked so cute through the spotting scope!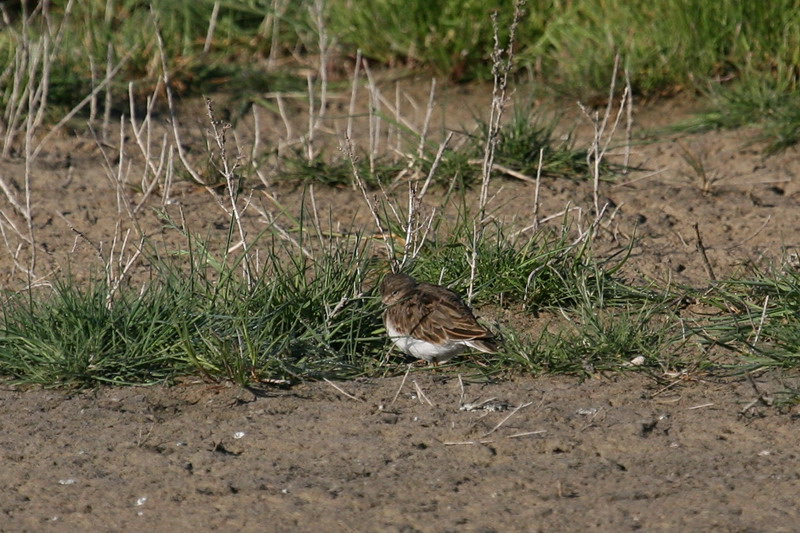 Conspicuous were the omnipresent cute ringed plovers: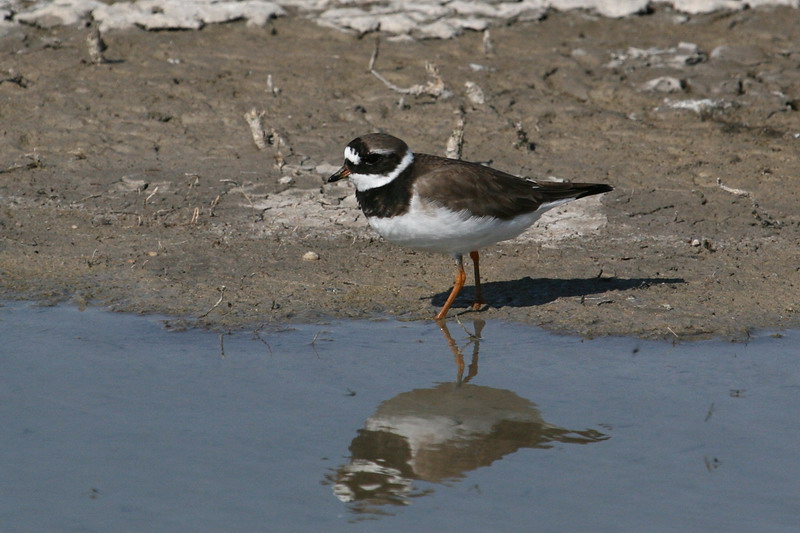 Also a redshank forgot its shyness and was looking for food near the plank we were standing at: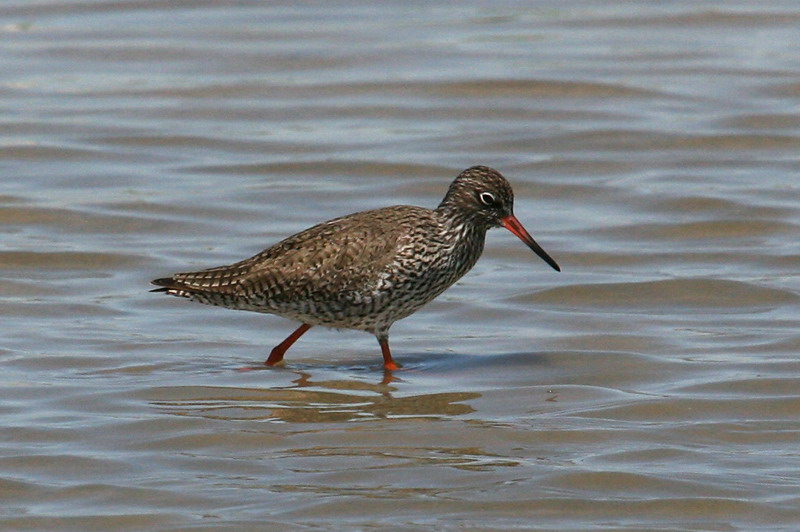 Continuation on page 3
All photos
©
copyright by Birgit Kremer
webmaster Sabine Börsch
Impressum