Lagune of Fuente de Piedra Travel report vom May 7 2009
Part 2
Also this yellow wagtail was immediately and vigorously with loud warning cries put to rout!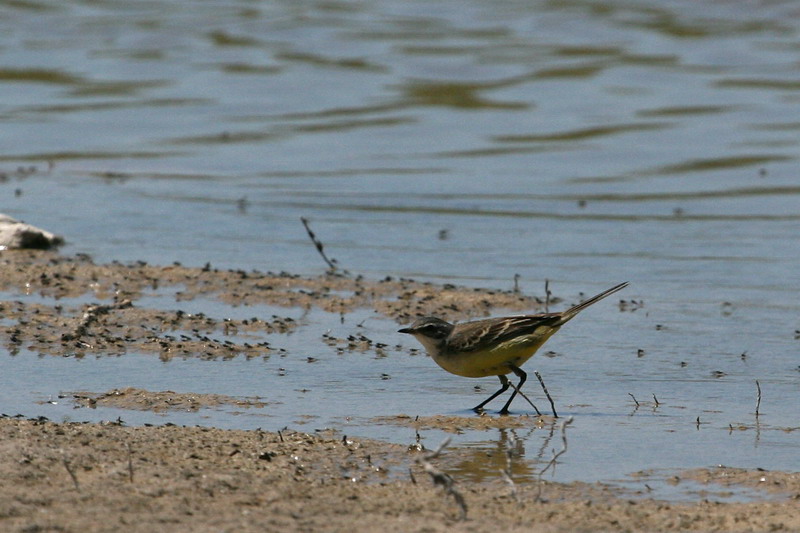 More tolerant he was with the neighbor's chicks, the little snowy plovers!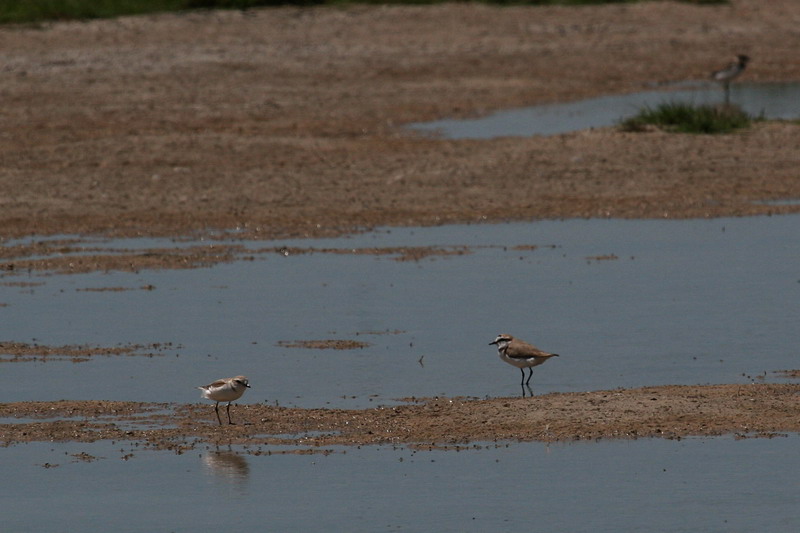 I was inward delirious with joy as I discovered the three siblings!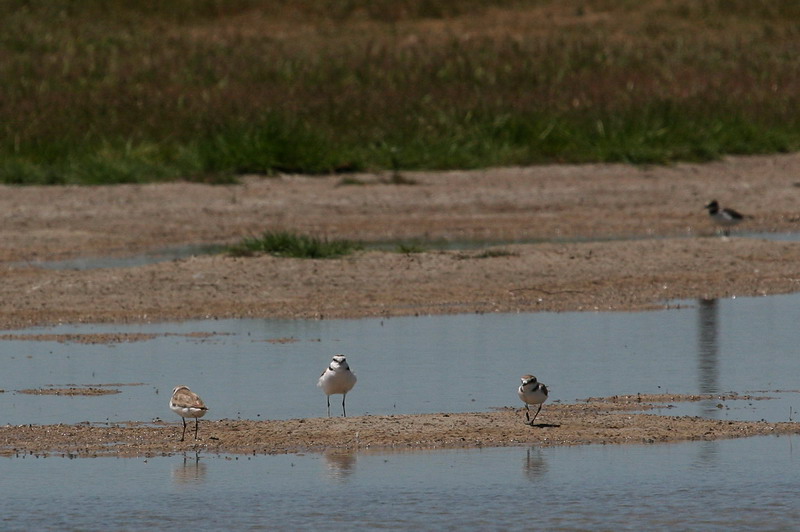 And how they splashed around and …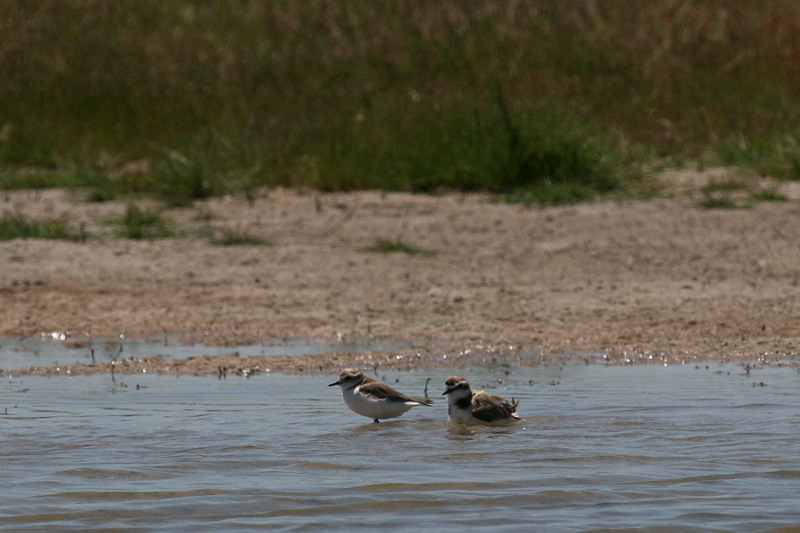 … happily/amazedly discovered the world!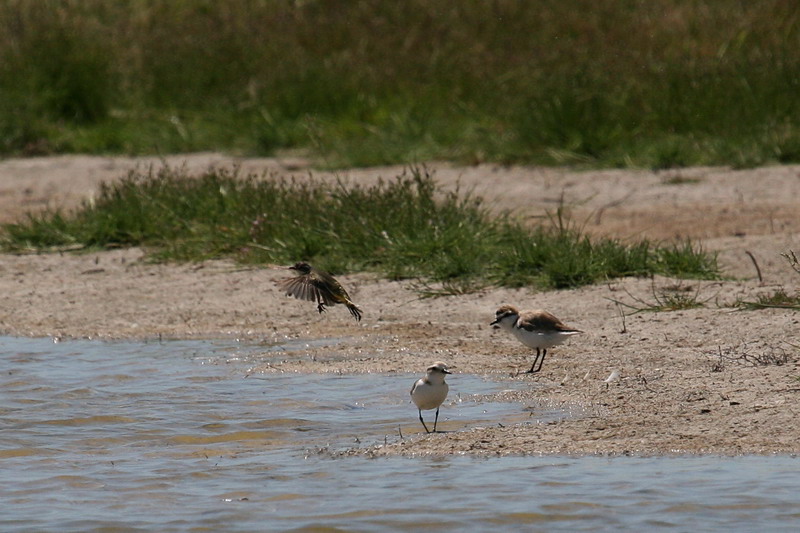 Looking closely there is to recognize, that this little one is even ringed!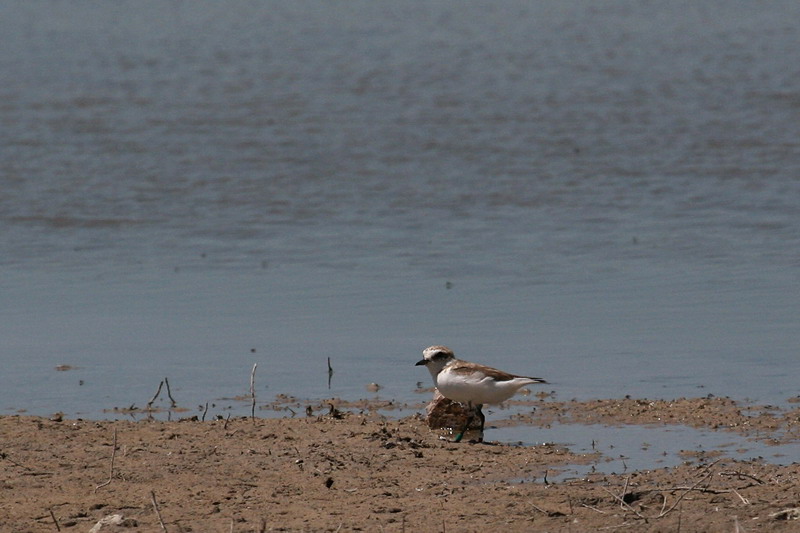 The midday heat is oppressive and also Mum and Dad ringed plover take an extensive bath!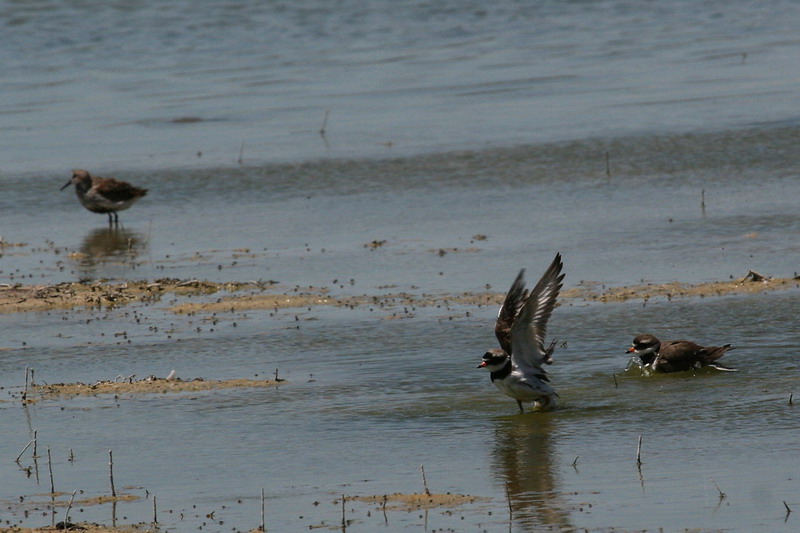 Look, there comes Mr. Little ringed plover to pay a visit!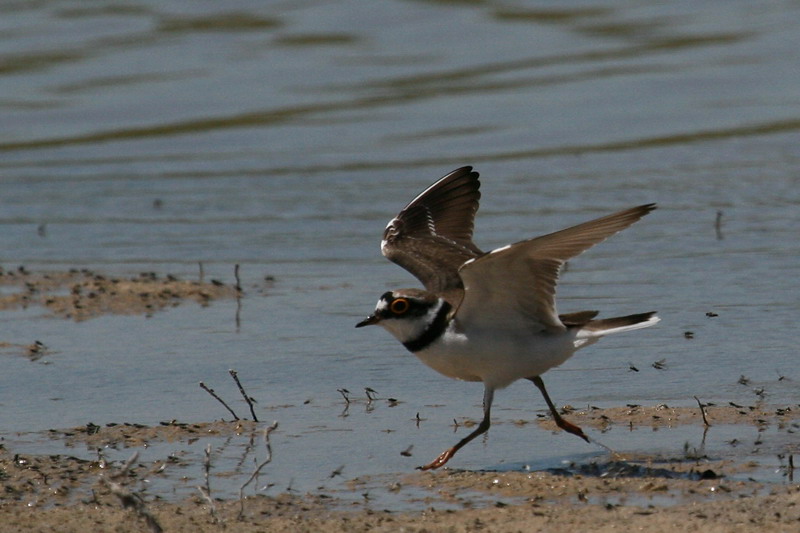 With big eyes he marvels at the swarm of children of his relatives!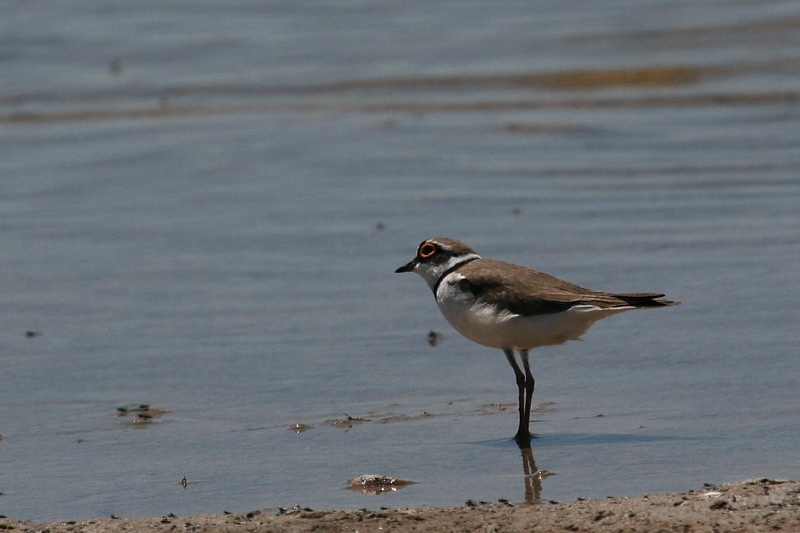 Continuation on page 3